Tehran's main museums to collect entire revenues
April 22, 2018 - 10:2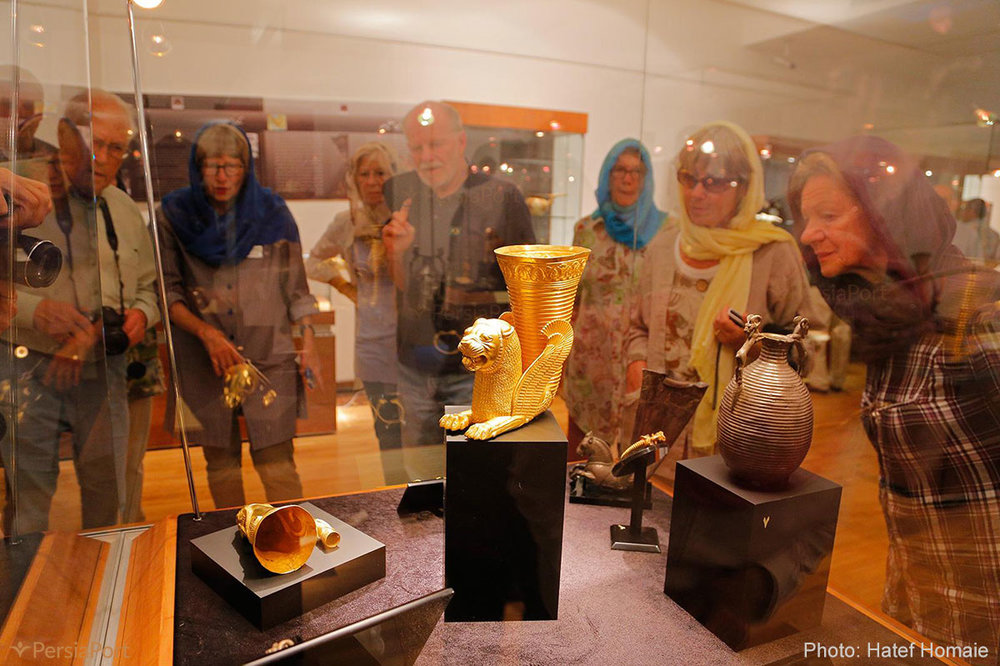 TEHRAN – Four major museums in Tehran, which were obliged to deposit a percentage of their revenues to government funds, now collect all their earnings.
"All incomes generated from four major [heritage] museums in Tehran will be returned to them based on an approval by the parliament which is in line with the Sixth Five-Year Development Plan (2016-2021)," ISNA quoted Mohammadreza Kargar, an official with the Cultural Heritage, Handicrafts and Tourism Organization, as saying on Wednesday.
Niavaran and Sadabad cultural-historical complexes, the Golestan Palace, and the National Museum of Iran will now receive their entire profits without offering a percentage to the government funds, the official explained.
"To extend the scheme to cover other museums [affiliated to CHHTO], a board of trustees should be formed to open an account to which the earnings can be deposited," he added.
The earnings are regularly added to the state revenues, 60 to 70 percent of the sum will be eventually paid back to the museums, he said.
Some eight million people paid visit to heritage museums and historical sites across Iran during the two-week New Year (Noruz) holidays, which ended on April 2.
PHOTO: Foreign travelers look at historical relics on show at the National Museum of Iran, downtown Tehran.
AFM/MQ/MG