General Jafari denounces U.S. Syria raid as 'cheap'
April 24, 2018 - 3:32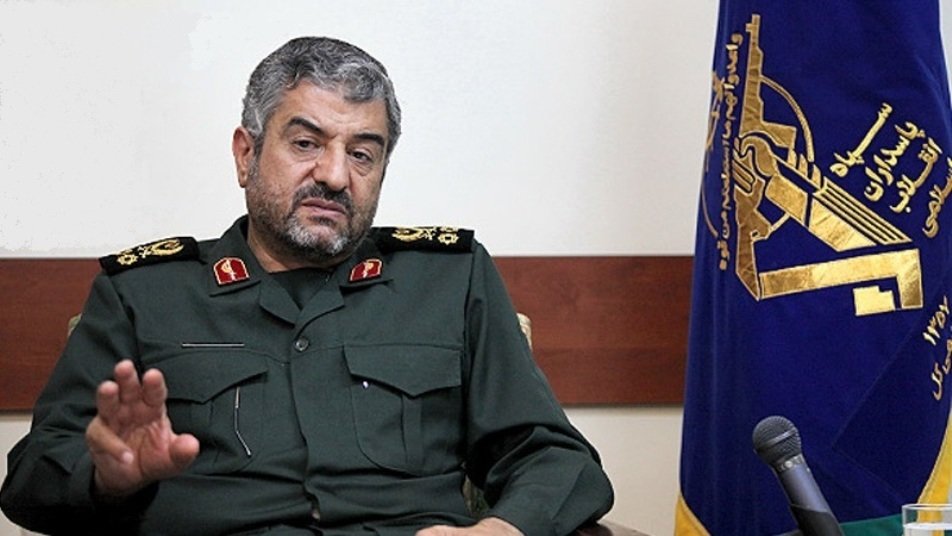 TEHRAN – Chief of the Islamic Revolution Guards Corps (IRGC) says the missile attack of the trilateral coalition comprising the U.S., Britain and France against Syria was "cheap" and "disgraceful".
Major General Mohammad Jafari made the remarks in an interview with IRNA on the sidelines of his meeting with the Army chief on Monday.
"Everybody knows in the world whenever powers face repeated failures, they react by such moves," he said.
These moves are intended to cover up failures and to say to the world that they are the winners, he added.
MH/PA