Saudis, Israel turned into symbol of crime in Mideast: Tehran
April 11, 2018 - 17:49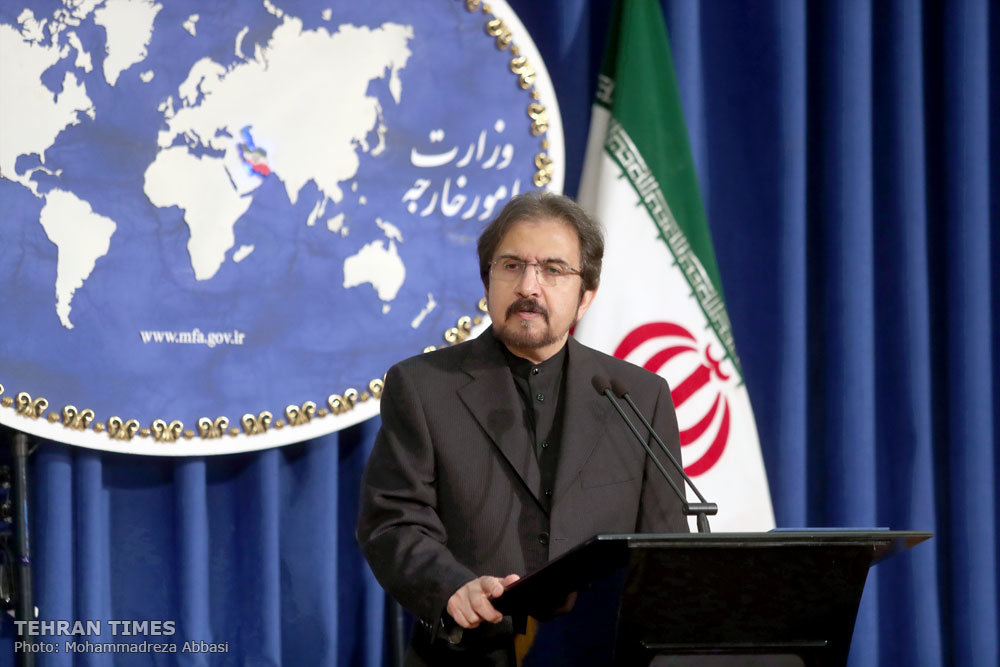 TEHRAN – The Iranian Foreign Ministry has pointed out to joint criminal acts of Saudi Arabia and Israel, stressing that the two are becoming "symbols of crime in the Middle East."
Ministry spokesman Bahram Qassemi made the remarks on Wednesday in response to recent anti-Iran comments by Saudi Foreign Minister Adel al-Jubeir.
Referring to Saudi Arabia as "those who have placed their country in the list of trespassers and regional criminals such as Saddam," Qassemi underlined the fact that "all those who follow the regional developments are well aware" of their role in manufacturing and distributing weapons as well as arming terrorists and extremists.
He warned that if Saudi officials are hopeful about skimming over their failures by renewing alliance with Israel and acquiring new weapons to destabilize the region, they should go over the fate of their past ally Saddam Hussein.
Criticizing Saudi and Israeli leaders for causing insecurity and instability in the region, Qassemi enumerated a collection of Saudi past destructive policies, including support for the formation of al-Qaedda and Daesh and attack on Yemen.