Chinese publishers acquire rights to two IIDCYA books
April 25, 2018 - 19:8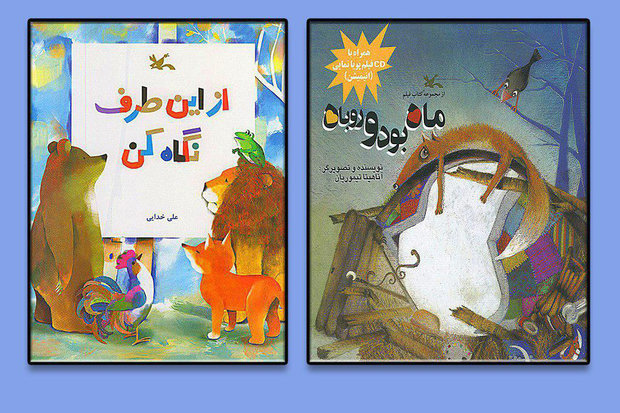 TEHRAN – Two Chinese publishing companies have acquired the rights to two books published by Iran's Institute for Intellectual Development of Children and Young Adults (IIDCYA).
Youbook Agency in Beijing has purchased the rights to "There Was the Moon and a Fox" by Anahita Teimurian, and the University of Science and Technology of China Press has acquired the rights to "Look from This Angle" by Ali Khodai, the IIDCYA announced on Wednesday.
"There Was the Moon and a Fox" is about a fox who loves the moon and climbs a mountain to take it home. But problems arise as the moon waxes gradually to the extent that she can no longer stay at the fox's den.
"Look from This Angle" tells the story of animals that stumble upon an abstract picture in the heart of a jungle. Each animal finds its own image in the picture. However, several events cause them to change their minds.
The agreement to publish the Chinese versions of the books was negotiated during the 24th Beijing International Book Fair in August 2017, but the organizations have recently finalized the deal.
Iran was the main guest country of the event and organized an exhibition themed "The Colorful Dream on the Silk Road".
Photo: This combination photo shows the front covers of "Look from This Angle" (L) and "There Was the Moon and a Fox".
MMS/YAW