Iran welcomes normalization of ties between Koreas
April 28, 2018 - 20:8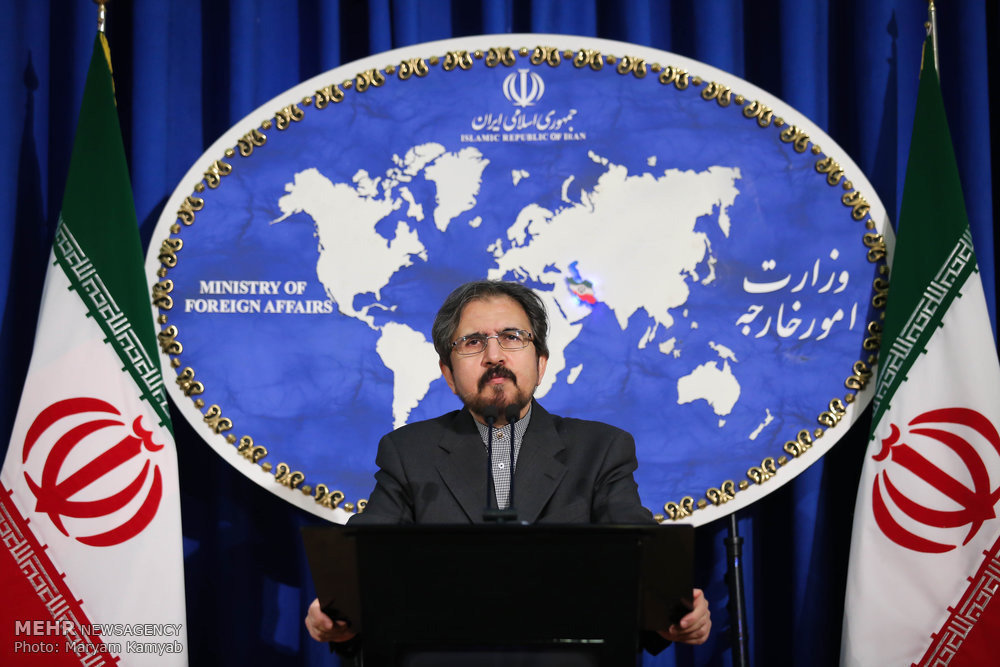 TEHRAN - Iranian Foreign Ministry spokesman Bahram Qassemi said on Friday that Tehran welcomes efforts by leaders of South and North Korea to reduce tension and normalize ties.
North Korean leader Kim Jong-un and South Korean President Moon Jae-in held a historic summit on Friday to work for "complete denuclearization" of the Korean peninsula. The meeting occurred at the heavily fortified Demilitarized Zone that has divided the Koreas for more than six decades.
Qassemi said, "Iran considers the North and South Korean leaders' meeting a responsible step in the right path that can help international peace and security effectively."
He said that Iran's "principled policy" has always been against building and possessing mass destruction weapons and supports any efforts in line with making the world free of such weapons.
The Foreign Ministry spokesman added, "The Islamic Republic of Iran believes that the new and historic chapter in reducing tension on the Korean peninsula should be continued vigilantly and without the interference of extra-regional countries."
Elsewhere, Qassemi said that the U.S. "is not a reliable actor" and does not respect its international commitments and is not qualified to participate in other countries' interactions.
NA/PA