Iranian artists to celebrate World Red Cross and Red Crescent Day
May 7, 2018 - 19:16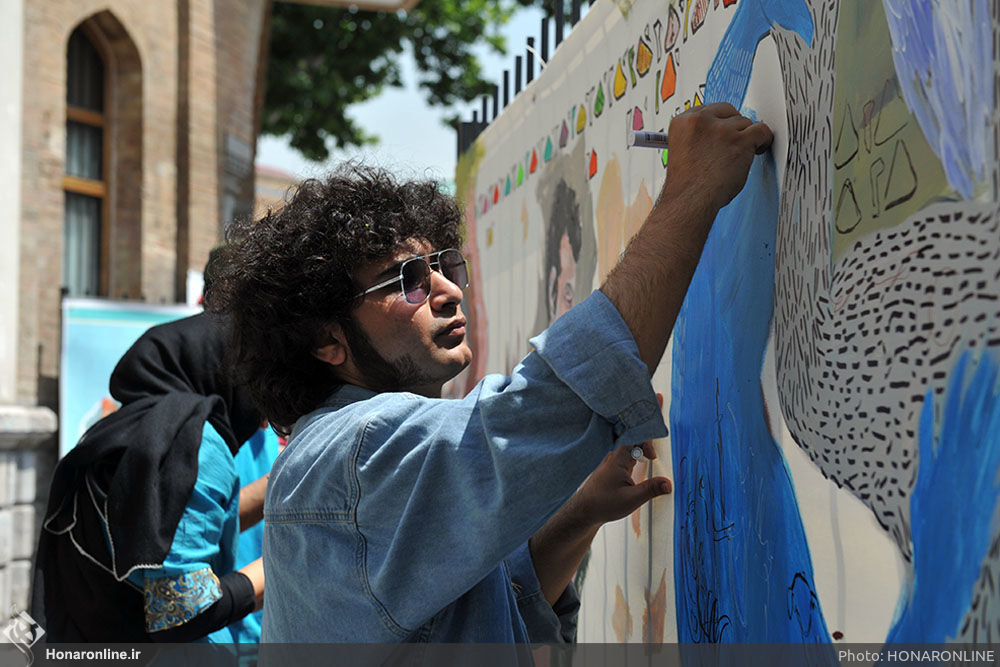 TEHRAN – A group of Iranian artists will observe the World Red Cross and Red Crescent Day today by unveiling a huge painting at the Red Crescent Museum in Tehran.
The artwork that measures 10x1.5 meters has been created during a workshop organized over the past week by 15 artists, including Zahra Dadvar, Behnam Bakhshi, Azin Rostami and Mohammad Foruhideh, the director of the workshop, Azita Safavi told the Persian service of Honaronline on Sunday.
She said that the central themes of the paintings are peace and friendship, and the group has tried to acquaint the public with art by this workshop.
Hossein Tadi, a member of the group, praised the decision to organize the workshop and said, "We have lived in a country that has tasted war, therefore working on a painting with the theme of peace is very interesting for the artists."
He said that many ordinary people also attended the workshop, and their presence was really inspiring for the group of artists.
"We used the images of some of the people in creating the artwork," he added.
The paintings will be on display for four days at the museum, which is home to works by the distinguished Iranian sculptor and painter Ali-Akbar Sanati.
Photo: An artist attends a workshop in the courtyard of the Red Crescent Museum in Tehran on May 6, 2018 to create an artwork in commemoration of the World Red Cross and Red Crescent Day. (Honaronline/Mahdieh Babai)
MMS/YAW