Sand and dust storm hits vast areas of Iran
May 13, 2018 - 2:35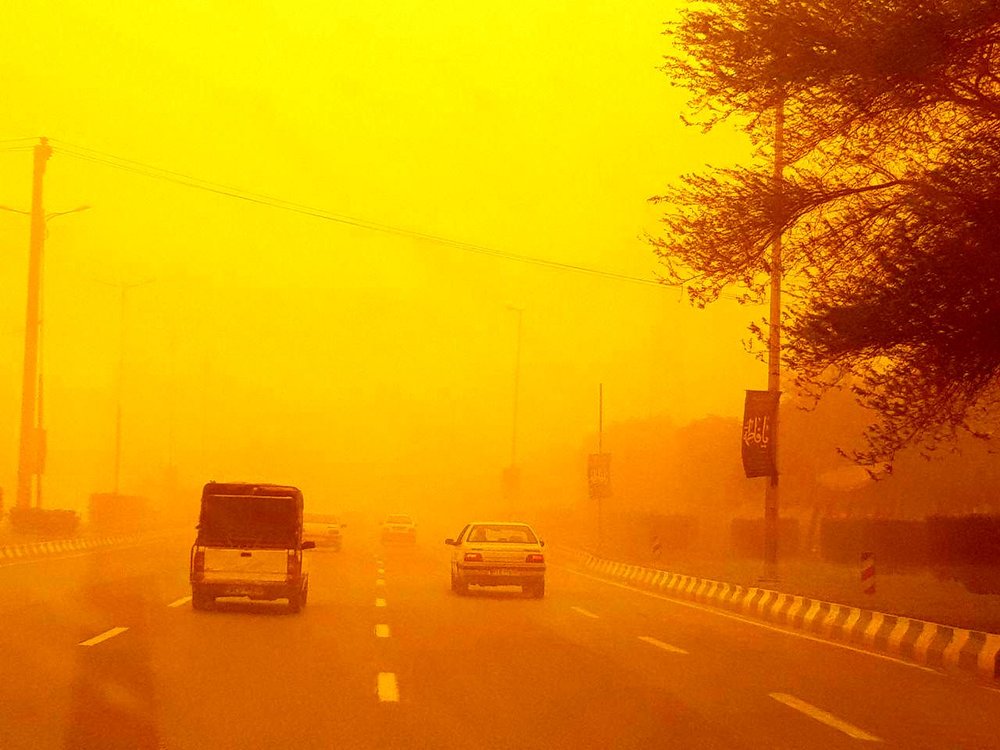 TEHRAN – A rather heavy sand and dust storm (SDS) has stricken huge areas in western, southwestern and southern Iran.
The SDS was so severe that all the schools and universities of 15 counties in southwestern Khuzestan province were shut down Saturday morning, ISNA reported.
According to Iran Meteorological Organization, this SDS is fed by external hotspots in Saudi Arabia and Iraq, Mehr reported on Saturday.
It is forecasted that the SDS will strike southeastern Kerman and Sistan-Baluchestan provinces as well as southern Hormozgan province on Sunday.
It is more than 10 years now that Iranians living in southwestern, western and southern areas are experiencing great discomfort due to sand and dust storms. The sources of these SDSs are both internal and external, with the latter having a 70-percent share.
MAH/MQ/MG