Meshgin Shahr to hold crafts sales exhibit
May 16, 2018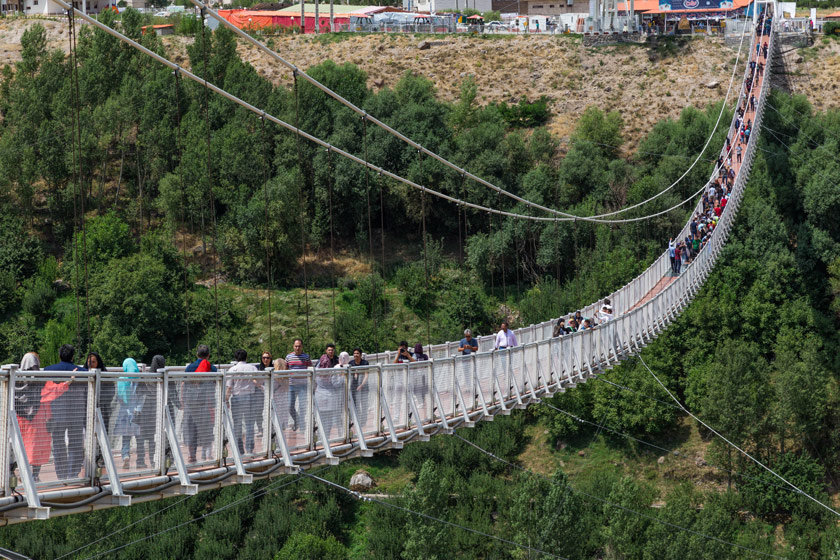 TEHRAN – A vast sales exhibit of handicrafts will be held in the city of Meshgin Shahr, a tourist destination in northwest Iran.
"The exhibit will embrace some 70 stalls and is scheduled to be running from May 26 to June 1 on the premises of Aris Hotel," CHTN reported.
The exhibit is to showcase a variety of souvenirs, woodwork, miniature, textile printing, enamel, leatherwork, calligraphy, metalwork, mirrorwork, marquetry, illuminated manuscripts, potteries, ceramics, and rugs amongst others.
In 2015, a massive suspension bridge was inaugurated near the city. At 345 meters long, 3 meters wide and 80 meters high, it is thought to be the largest of its kind in the Middle East.
The city itself has numerous tourist attractions, including spa complexes, ancient bas-reliefs and Islamic structures. Meshgin Shahr is also one of the main jumping-off points into the towering Mount Sabalan.
PHOTO: People cross a massive suspension bridge in Meshgin Shahr
AFM/MQ/MG