Zarif says certain Arab states ignoring concerns of Muslim world
May 18, 2018 - 19:38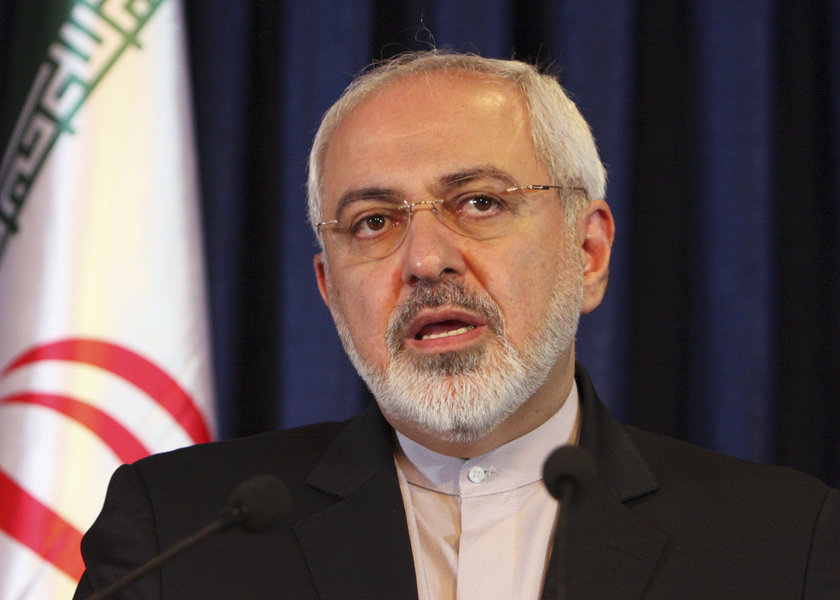 TEHRAN - Certain Arab states have been coordinating their policies with the Zionist regime of Israel and the U.S., distancing themselves from the concerns of the Muslim world, Iran's Foreign Minister Mohammad Javad Zarif said on Friday.
The current situation shows the extent of certain Arab states' dependence on the U.S., Zarif told IRNA upon his arrival in Istanbul to participate at the OIC emergency meeting on Palestine.
The OIC met in Istanbul to discuss the massacre of 62 peaceful Palestinian protestors in Gaza and the relocation of the U.S. embassy from Tel Aviv to al-Quds (Jerusalem). In the massacre which happened on May 14, Israeli snipers also injured about 2000 Palestinians. On that date, the U.S. opened its embassy in al-Quds.
High-ranking officials from more than 40 countries including 13 heads of states including President Hassan Rouhani of Iran were participating at the conference.
Zarif said the voices of objection being heard from some Arab countries show that the Muslim world is united against the U.S. and the Israel's moves. He added a few dependent countries cannot represent the 1.5-billion strong Muslim world.
The UN human rights chief has slammed Israel's deadly reaction to protests along the Gaza border as "wholly disproportionate", backing calls for an international investigation.
Zarif also castigated Saudi Arabia for aligning with the U.S. to sanction the Lebanese Hezbollah resistance movement.
"It is regretful that certain Arab countries instead of defending the rights of the oppressed Palestinians and fighting the Zionist regime and the U.S. for their flagrant, horrible crimes, have put Hezbollah on the list of terrorist groups while Hezbollah is the sole Arab group that has managed to liberate the Islamic territories from the occupation of the Zionist regime," Zarif stated.
In a tweet on Wednesday, Zarif also said, "Israeli snipers shoot over 2,000 unarmed Palestinian protesters on a single day. Saudi response, on eve of #Ramadhan? Collaboration with its U.S. patron to sanction the first force to liberate Arab territory and shatter the myth of Israeli invincibility."
This is a "shame upon shame", Zarif told Saudi Arabia.
PA/PA