Schoolmaster accused of sexual harassment held in detention
May 30, 2018 - 15:50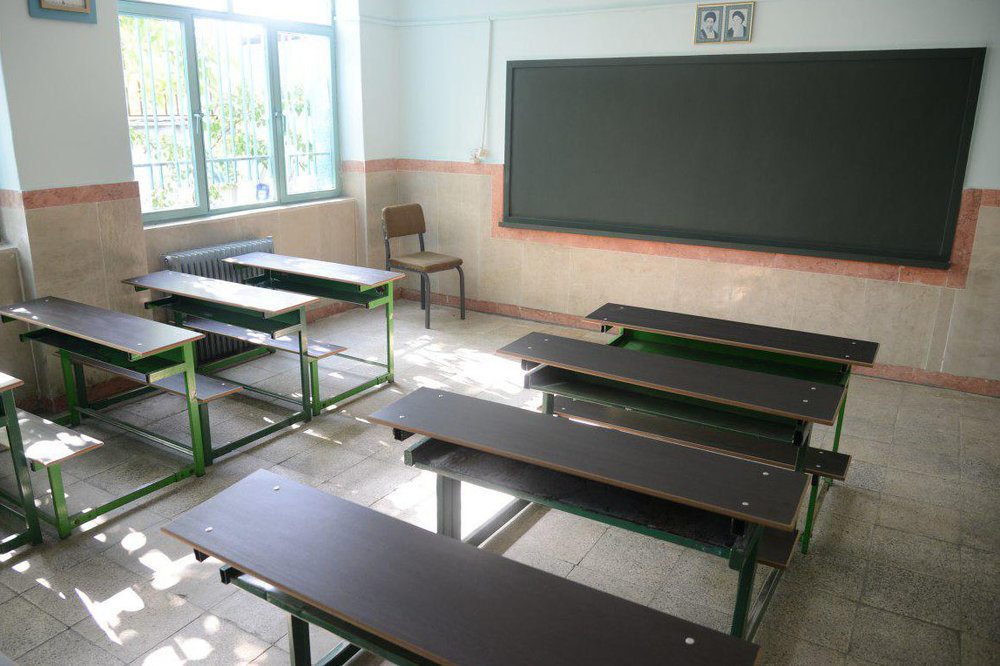 TEHRAN — A schoolmaster who is accused of sexually harassing some 15 boys in a private high school in Tehran is being held in detention, Tehran Prosecutor General Abbas Jafari Dolatabadi said on Tuesday.
Following a call to the police reporting a quarrel in a school in western Tehran on Sunday, parents of 15 students filed a complaint against the schoolmaster alleging that the man had displayed sexually harassing behaviors towards their children, Dolatabadi explained.
The schoolmaster has so far admitted that he had shown a porn movie to a group of students, however, he denied any other acts of harassment or sexual assault, Khabaronline quoted Dolatabadi as saying.
According to a statement issued by the Ministry of Education , the school might be closed down for good and the schoolmaster is sacked as well. However, the statement emphasizes that the schoolmaster didn't have a tenured position.
Leader of the Islamic Revolution Ayatollah Ali Khamenei also expressed regret in a statement on Tuesday tasking Judiciary Chief Ayatollah Sadeq Amoli Larijani to mete out the fitting punishment for the crime against the school children.
"The crime carried out in one of the schools in western Tehran has brought [me] regret and sorrow, it is necessary to impose the fitting 'hudud' for the convicts after the trial," the Leader said.
According to Sharia (Islamic) law 'hudud' is the trial and punishment of the most serious crimes, including adultery, theft, and murder, prescribing penalties such as flagellation, amputation, and beheading.
Moreover, Education Minister Mohammad Bat'haei expressed regret over the incident on his twitter account on Tuesday, urging more explicit and effective employment policy for recruiting teachers.
"We have started to educate parents [about sexual harassment] and we will educate students [about it] more vigorously," the minister wrote in Persian on his account.
One of the parents has told Mehr news agency that while the schoolmaster is detained they also want the school to shut down permanently as it is proved to be unsafe for the students.
"We would form a human chain in front of the school every day to prevent other parents from enrolling their students here," he said.
He further highlighted that the students are fine and only some of them are stressed out.
Mohammad Amani, pedagogist, also told Mehr news agency that the problem lies with the employment policies in private schools as they don't run a thorough background check or assess the would-be teachers' mental health before recruiting them.
Behnam Owhadi, psychologist, attributed the schoolmaster's behavior to pedophilia, a psychiatric disorder in which an adult or older adolescent experiences a primary or exclusive sexual attraction to prepubescent children.
Owhadi explained that there is no evidence that pedophilia can be cured, however, the pedophiles should learn refrain from acting on their desires. Nonetheless, when the Education Ministry is employing a teacher it should certainly assess the applicants' mental health and monitor their behaviors to avoid such complications.
Such incidents would undermine the trust between parents and the Education Ministry and parents would always feel anxious about their children, he warned, stating that such people should certainly face punishment.
MQ/MG