Circumstances justify nuclear turnabout: Iran's former negotiator
May 30, 2018 - 21:11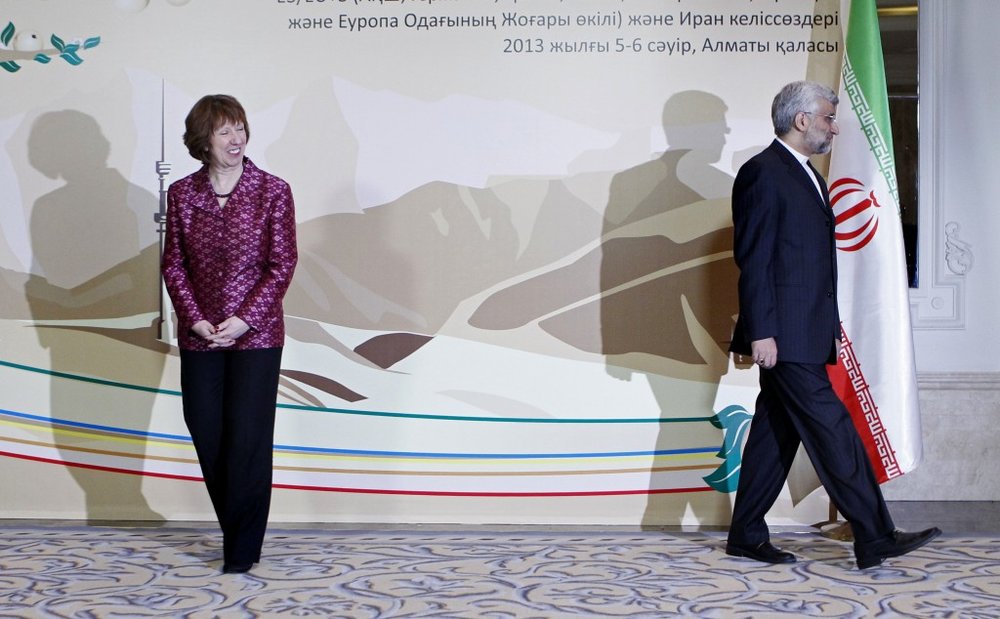 TEHRAN – Saidi Jalili, who served as Iran's chief nuclear negotiator under former president Mahmoud Ahmadinejad, says the issues surrounding the 2015 nuclear deal authorizes Iran to remove limits on its nuclear program.
Recently the United States said it will no longer comply with the 2015 Joint Comprehensive Plan of Action (JCPOA) – the official for the nuclear agreement - and reimpose sanctions on Iran.
The deal, struck between Iran on one side and the P5+1 (the U.S., UK, France, Russia and China, plus Germany) on the other, requires that no nuclear-related sanctions are imposed on Iran as long as Tehran keeps limits on its nuclear activities.
The U.S. walkout from the JCPOA comes despite the fact that the International Atomic Energy Agency has in its past 11 reports, since the JCPOA's implementation, confirmed Tehran's full compliance with the pact.
The remarks by the conservative Jalili, who failed to reach an agreement with the world powers during the nuclear talks from 2007 to 2013, were made during a conference on "The Supreme Leader's Nuclear Discourse" in the religious city of Qom on Wednesday.
The former Ahmadinejad administration official is currently a member of the JCPOA Monitoring Board, a committee inside the Supreme National Security Council whose members are appointed by the Leader.
"According to Article 36 of the JCPOA, in case the other party reneges on its commitments, Iran preserves the right to partially or completely stop [enacting] its obligations," Jalili stressed.
"This right should be secured. It must be pointed out to the European side that as long as one party has reneged, it (Europe) has no right to tell Iran what to do or not to do."
Iran has warned the European Union - especially the E3 states of France, Germany and Britain - that if it cannot benefit from sanctions relief under the nuclear deal it will abandon its commitments.
"The leaders of the three European states should explain why instead of condemning America… they were so bold to issue statements saying Iran should continue implementing its commitments."
After Washington announced its withdrawal from the deal, the leaders of the E3 (UK Prime Minister Theresa May, German Chancellor Angela Merkel and French President Emmanuel Macron) issued a joint statement saying "We urge all sides to remain committed to its full implementation and to act in a spirit of responsibility."
The EU's foreign policy chief Federica Mogherini also issued a statement saying, "Let me conclude with a message to the Iranian citizens and leaders. To each and every one of them. Do not let anyone dismantle this agreement."
SP/PA