Iran rout China at Volleyball Nations League
June 8, 2018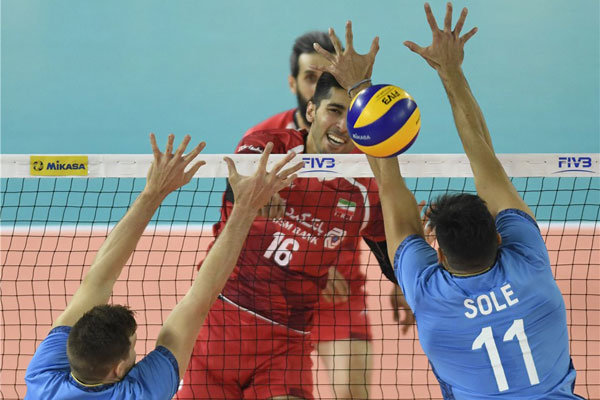 TEHRAN – Iran defeated China in straight sets (25-19, 25-20, 25-15) in Volleyball Nations League on Friday in the Ufa Arena in Russia.
With the teams roughly equal with their average heights, both would expect to bring a solid blocking performance to their matches. But with statistics of 13-6 in kill blocks, only Iran can tick that box here.

Chinas top performer here was 18 year old Jingyin Zhang who ended the match 14 spikes and 2 blocks and was often their go to guy.

Amir Ghafour of Iran was in third place in the top scorers charts (with 92 points) prior to the match and he showed exactly why he is currently keeping that kind of company with a solid display in attack top scoring with 19 points.

Iran will play Brazil and Russia on Saturday and Monday respectively.
Team Melli sit 11th in the table with eight points, nine points adrift of leaders Poland.