Iran cautions North Korea ahead of Trump-Kim summit
June 11, 2018 - 18:19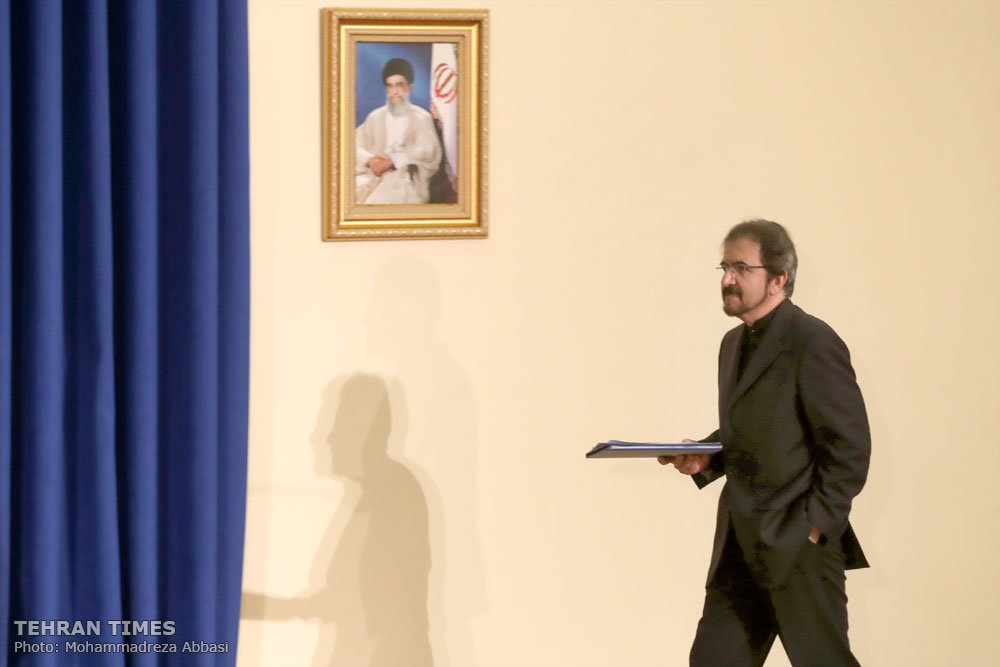 TEHRAN – Iran said on Monday that it welcomes any attempt to restore peace and stability to the Korean Peninsula but advised Pyongyang to practice vigilance in dealing with "oath-breaking" Washington.
The Islamic Republic is "not optimistic" that U.S. President Donald Trump would remain committed to his pledges, Foreign Ministry spokesman Bahram Qassemi said at his weekly press conference.
Pointing to the Trump-Kim summit due to be held on Tuesday, Qassemi said, "Iran's stance regarding the Korean Peninsula is clear… We support peace, stability and security in that region."
"However, the essence of the America's [foreign] policy is not a matter which one can be optimistic about," he said, hinting at the U.S. pullout from the Iran nuclear deal as an example of the U.S. government's bad faith.
The remarks came as North Korean and U.S. negotiators met in Singapore on Monday for final preparations on the eve of an unprecedented summit between Kim Jong Un and Donald Trump, seeking to bridge the gaps over Pyongyang's nuclear arsenal.
Tuesday's meeting is to be the first between a sitting U.S. president and a leader of North Korea, whose nuclear weapons have raised global concerns and seen tensions soar.
'EU not having much time to decide on nuclear deal'
Qassemi also responded to questions on the future of the 2015 nuclear deal, also called the Joint Comprehensive Plan of Action (JCPOA), saying Tehran will continue talks with the Europeans to see if they can guarantee Iran's economic benefits from the deal.
The European Union as well as Russia and China should fulfill their obligations and provide the necessary assurances to Iran if they are keen to remain in the JCPOA, the spokesman stated.
"The Europe Union definitely does not have much time to decide," he stressed.
'Trump says lots of odd things'
Asked to give his take on Trump's remarks on Thursday, when he said abandoning the JCPOA had already curbed Iran's "aggressive behavior" in the region, Qassemi said, "I really don't know what to make of what he says."
"Mr. Trump says a lot of odd things which make him a subject for caricaturists and satirists," he remarked.
He went on to say that "Iran's stance toward regional issues and terrorism is clear... I don't think we have something to change regarding these matters."
'Iran to continue cooperation with Syria'
Elsewhere, Qassemi said, "There has not been a new development in Iran's relations with Russia regarding Syria."
He also said the Islamic Republic will continue to cooperate with the Syrian government to restore peace and security to the region and that Iran's presence in Syria is due to the official request of Damascus in order to fight terrorism.
His response came a day after Syrian President Bashar al-Assad defended Iran's presence in his country as "legitimate".
"The Russians were invited by the Syrian government, their existence in Syria is a legitimate existence, the same for the Iranians. While for the United States, the UK, it is illegal, it is an invasion, they are breaching the sovereignty of Syria—a sovereign country. So, their existence is not legal at all, it is an illegitimate existence," he said in an interview with British newspaper the Mail.
MH/PA