Water to return to Cheshmeh-Ali, tourism official says
June 19, 2018 - 10:28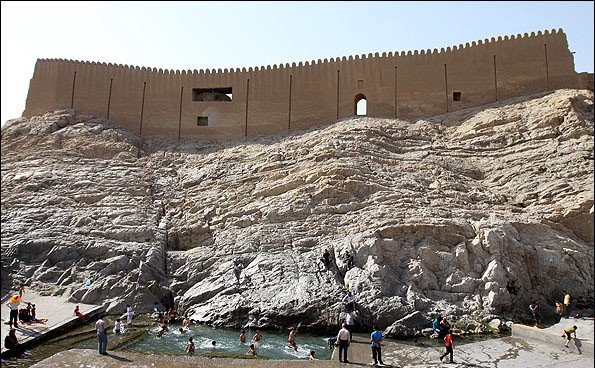 TEHRAN – After being halted a year ago, water flow will be restored to Cheshmeh-Ali, a historical and tourist destination in southern Tehran, INSA reported.
"Water flow to Cheshmeh-Ali will likely to be reestablished by June 6 based on the latest talks held between the Cultural Heritage, Handicrafts and Tourism Organization and the Tehran Urban & Suburban Railway Operation Co.," said Delavar Bozorgnia, the Tehran tourism chief.
"The flow of Cheshmeh-Ali came to halt after a tunnel was drilled along the line six of the subway though after a while a poor current was established," Tehran City Council member Ahmad Masjed-Jamei said earlier this month.
During the summertime, Cheshmeh-Ali and its surroundings are occupied by hundreds of locals who came for swimming and having fun.
PHOTO: A view of Cheshmeh-Ali, a historical site in southern Tehran
AFM/PA