Cheshmeh-Ali still dried out despite promises
July 19, 2018 - 11:10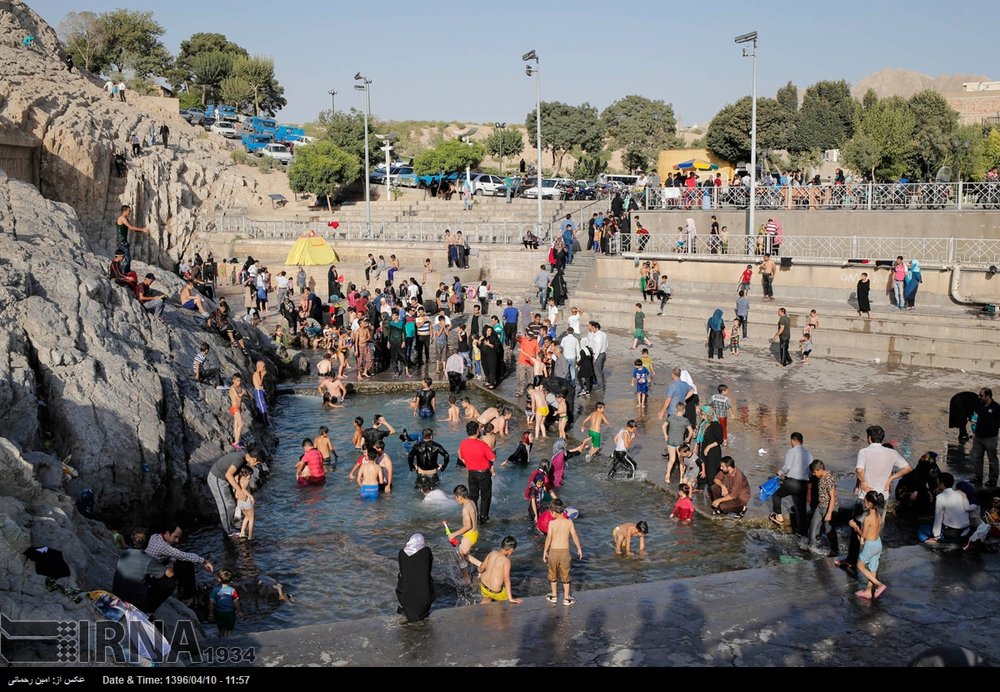 TEHRAN – Despite repetitive promises by Tehran subway authorities, Cheshmeh-Ali is still struggling to return to its heyday, when its popular pool was chock-full of inflow-water.
Literally meaning 'Spring of Ali', Cheshmeh-Ali is a popular tourist destination in southern Tehran where months of its sudden dryness has prompted voices of dissatisfaction over the fate of the ancient site.
It became subject of debate between the Tehran City Council and cultural heritage officials, in one hand, and the Tehran subway authorities on the other hand.
Tehran Urban & Suburban Railway Operation Co., blamed for blocking water by carving underground tunnels, had previously given a pledge that the flow would be resumed as of July 6.
In this regard, Ali Emam, the CEO of Tehran Urban & Suburban Railway Operation Co., said on Wednesday that the flow has recently been reestablished, adding that it will be increasing by the coming ten days, YJC reported.
His comments were soon criticized by Tehran City Council member Hassan Khalilabadi who explained: "I myself inspect the site twice a day... unfortunately, its water flow is still halted… and I don't know why Mr. Emam proclaims that it is restored," Fars reported.
"Subway authorities should make it clear to the representatives of people at the City Council that how a rail route is being designed that has caused drought conditions for this vital and ancient spring. They should also clarify what plans and actions they have taken so far or will follow in this regard," Tehran City Council member Ahmad Masjed-Jamei said in June.
During the summertime, Cheshmeh-Ali and its surroundings are occupied by hundreds of locals who came for swimming and having fun. Its pool overlooks 19th-century rock-carved relief which was commissioned by the Qajar king Fath Ali shah who reigned from 1797 to 1834.
Cheshmeh-Ali also contains an archaeological site estimated to date from the 4 millennium BC.
PHOTO: People swim in a natural pool in Cheshmeh-Ali, a historical site in southern Tehran, July 1, 2017.
AFM/MQ/MG