A day trip to Alamut castle!
June 19, 2018 - 10:28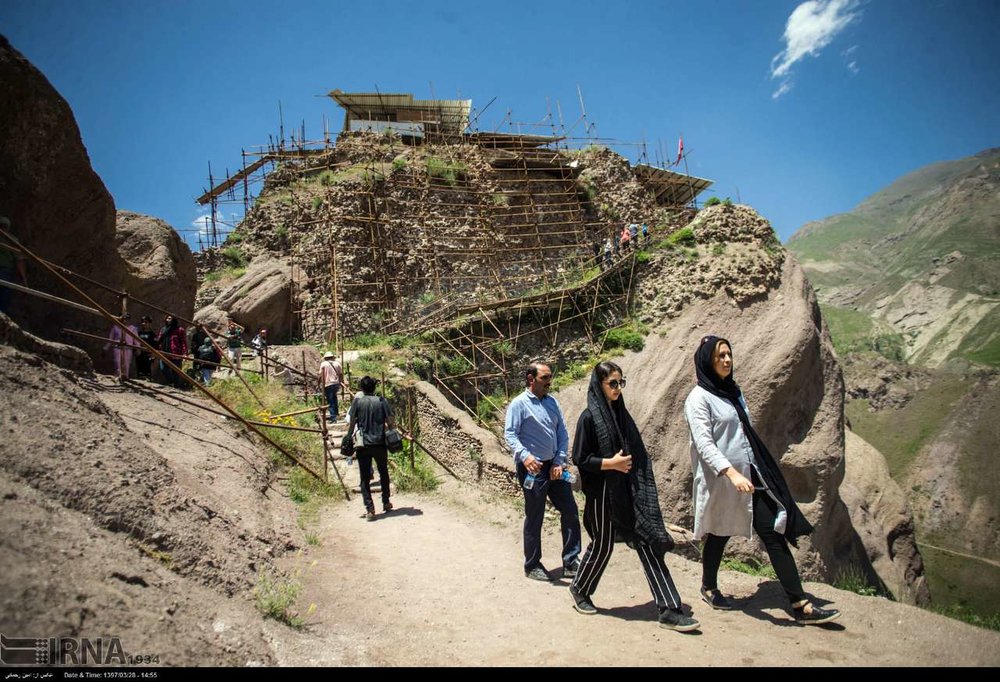 Holidaymakers tour the ruins of Alamut castle, situated in Iran's Qazvin province, June 17, 2018.
Also known as the castle of the Assassins, the 12th-century structure is nested on top of a peak. It was once a shelter for the followers of Hasan-e Sabbah (1070–1124) who was a spiritual leader of an Islamic sect.
In early 1930s, British-Italian explorer and travel writer Freya Stark described her exploration of the place in her book "The Valleys of the Assassins".
(PHOTO: Amin Rahmani/ISNA)
AFM/PA