Zarif, Lavrov discuss nuclear deal on the phone
June 25, 2018 - 20:56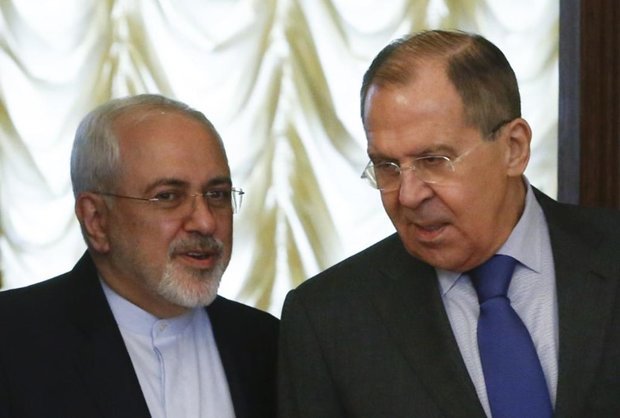 TEHRAN – Iranian Foreign Minister Mohammad Javad Zarif and his Russian counterpart Sergei Lavrov in a telephone conversation on Monday discussed the latest developments surrounding the 2015 nuclear deal and the next summit of the Caspian Sea states. 
According to Sputnik news, Zarif and Lavrov talked about a comprehensive bilateral roadmap to the Joint Comprehensive Plan of Action (JCPOA), the official name for the nuclear agreement.
Russia's Foreign Ministry said the conversation revolved around Iran and Russia's mutual cooperation as well as some regional and international issues with the focus on the JCPOA and the next summit of the five Caspian Sea nations.
MH/PA