Modi government has no policy on Kashmir or Pakistan, says former minister
June 28, 2018 - 12:22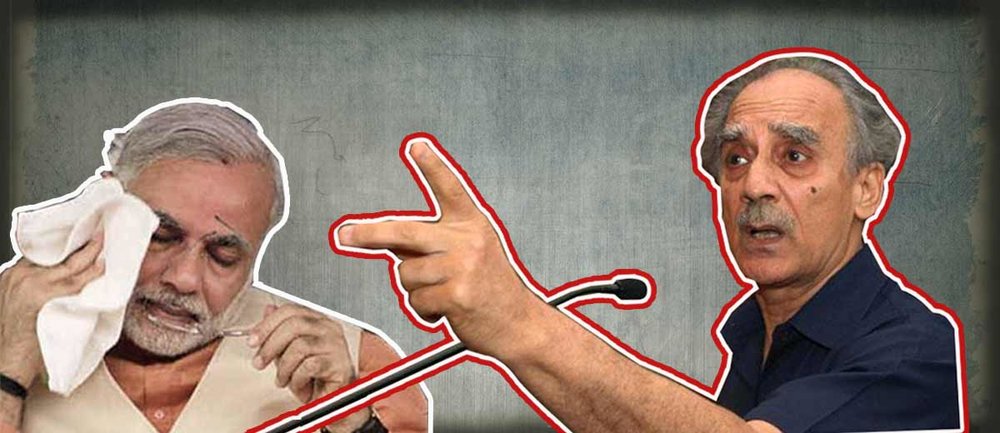 Taking a dig at the Narendra Modi government, former Union Minister and seasoned politician Arun Shourie on Monday said it was a "one-trick horse" with no concrete policy either on Kashmir or Pakistan.
"There is no government and no policy regarding Kashmir or Pakistan or even the banks… What we have is a one-trick horse that only knows how to divide the Hindus and Muslims of this country," Shourie said at the launch of senior Congress leader Saifuddin Soz's new book in New Delhi.
Terming the Modi government as "event-oriented and election-oriented", Shourie said that the focus was on organizing events and winning elections with little focus on policy or governance. Commenting on the Kashmir situation, the former BJP minister said it has been hurting the whole country and not just the Kashmiris and people should realize that fact.
On the question of religious tolerance and hate crimes, Shourie said the lynching of a Muslim man in India recently in the name of the cow was a "thunderclap" in Kashmir that has the effect of alienating the Kashmiris by forcing them to think of themselves as Muslims being persecuted by the Hindus.
He also poked fun at the much-hyped surgical strike against Pakistan and termed it "farcical". Shourie, a seasoned politician and scholar, was a minister in Atal Bihari Vajpayee-led NDA government.