Mount Damavand threatened by land use change, mining activities
July 4, 2018 - 8:19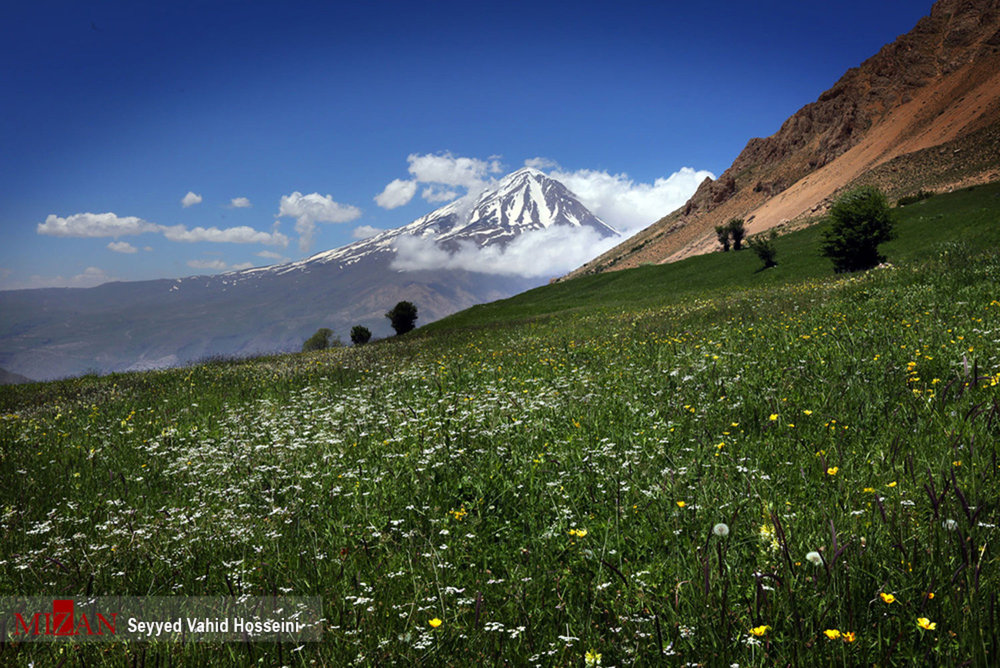 TEHRAN — Mount Damavand, an inactive volcano and the highest peak in the Middle East, is now being threatened by land use change and mining activities, environmental activist Keikhosro Yazdani has said.
Yazdani made the remarks on the occasion of National Mount Damavand Day. The day, is often celebrated by Zoroastrians in Iran on the closest Friday to the Tirgan Festival - the 13th day of the fourth Iranian calendar month of Tir, falling on July 4 this year.
"One of the main issues in protecting Mount Damavand is a lack of integrated management," ISNA quoted Yazdani as saying on Tuesday.
Some of the problems the region is facing are environmental, he said, noting, the Mount is also listed as a national heritage site and even nominated as UNESCO World Heritage Site so that organizations concerned with heritage conservation are also responsible for protecting the area.
In addition, as some locals reside in the foothills of the mountain municipalities are also involved in managing the region, he highlighted, stating that unfortunately a lack of coordination between the responsible organizations would result in various problems.
The mountain's environment is pretty vulnerable up to an elevation of 4,000 meters while the protected areas stretch from the elevation of 4,200 meters to the peak, Yazdani explained.
Unfortunately most human activities that endanger the environment, such as overgrazing, land use change, and mining activities normally occur at lower elevation, he regretted.
He further said that Department of Environment is well aware of the fact that lower elevation should be given protected areas status as most mining activities are being conducted in those areas.
The overexploitation of the mines in the area have given rise to land slide, he warned.
Instead of mining activities the locals must be encouraged to focus on developing jobs in tourism industry, he suggested.
The governmental organizations, the public and NGOs should all attempt to protect Damavand Mountain, he concluded.
Mount Damavand is the highest elevation about 5,628 meters. It is an inactive volcanic mountain which was activated in Quaternary Period. It has numerous thermal springs. The peak of Damavand covers permanently snow during the entire year. The most important thermal springs are Ask and Larijan. The flora and fauna is very rich and include about 2000 plant species. There are numerous endemic species which are important to flora of world.
MQ/MG