Mt. Damavand facing hurdles to gain UNESCO World Heritage status
July 12, 2018 - 12:45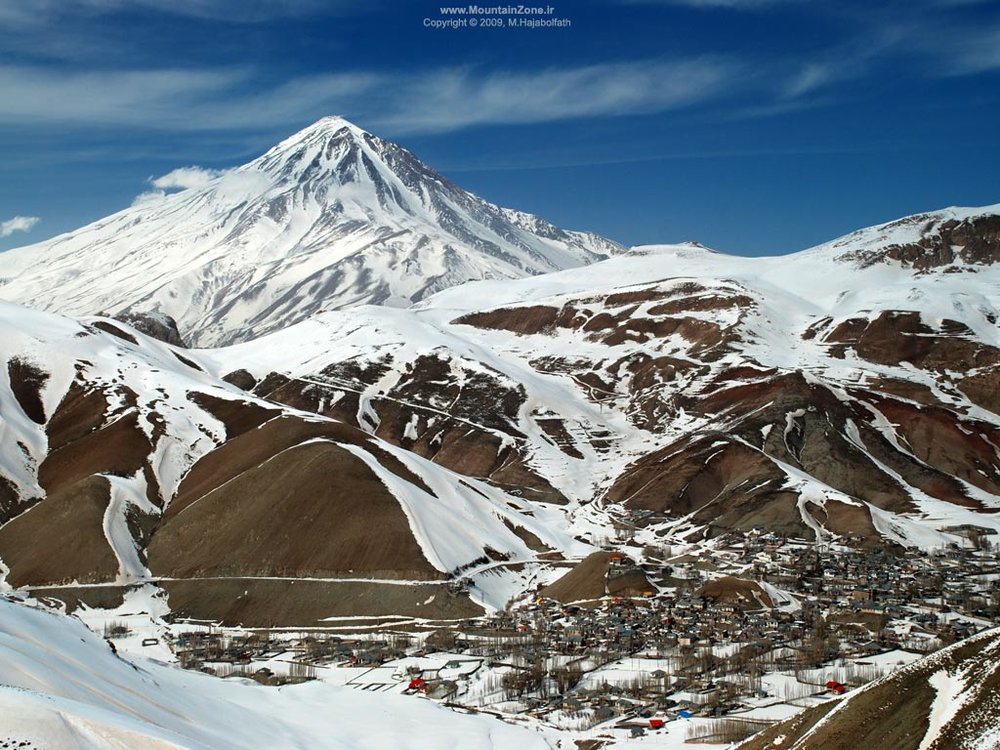 TEHRAN –Iran's cultural heritage body is still keeping an eye on possible inscription of Mount Damavand on the UNESCO World Heritage list though obstacles such as mining operations and land use change are still in place after nearly a decade.
Mining on its foothills has long eclipsed natural landscape of the dormant volcano, and is acting as a hindrance to its recognition by the UN cultural body.
The Cultural Heritage, Handicrafts and Tourism Organization's first attempts dates back to 2008 when it submitted a dossier on the mount to UNESCO, however, it hasn't gained approval yet.
Shoulder to shoulder with the CHHTO, communities of Damavand aficionados and nature lovers have not given up and pursuing to solve the issues in spite of all difficulties, IRNA reported on Sunday.
In this regard, Mazandaran province's Governor General Mohammad Eslami has recently ordered to form a taskforce to explore every avenue to cope with the concerns, the report added.
Moreover, the Department of Environment has been following the matter as well.
In spite of all the effort, mining operations are still going on making further changes to its natural scenery.
"One of the main issues in protecting Mount Damavand is a lack of integrated management," said environmental activist Keikhosro Yazdani earlier this month.
Instead of mining activities the locals must be encouraged to focus on developing jobs in tourism industry, he suggested.
At 5,609 meters high, Damavand is the highest peak in the Middle East and the highest volcano in Asia. It is situated some 70 km northwest of Tehran.
Damavand, a natural habitat of flora such as tulips and poppies, has suffered a serious loss of natural vegetation due to the mining operations; heavy machinery is carving massive holes on its surface.
Lightweight rocks of the volcanic mountain which are widely used in construction lures profiteers and miners.
The peak of Damavand covers permanently snow (is permanently covered with snow) during the entire year. The most important thermal springs are Ask and Larijan. The flora and fauna is very rich and include about 2000 plant species. There are numerous endemic species which are important to flora of the world.
PHOTO: A view of Mt. Damavand and its natural landscape
AFM/MQ/MG