CHHTO to unlock tourism potential in Damavand, Firuzkuh
July 8, 2018 - 11:9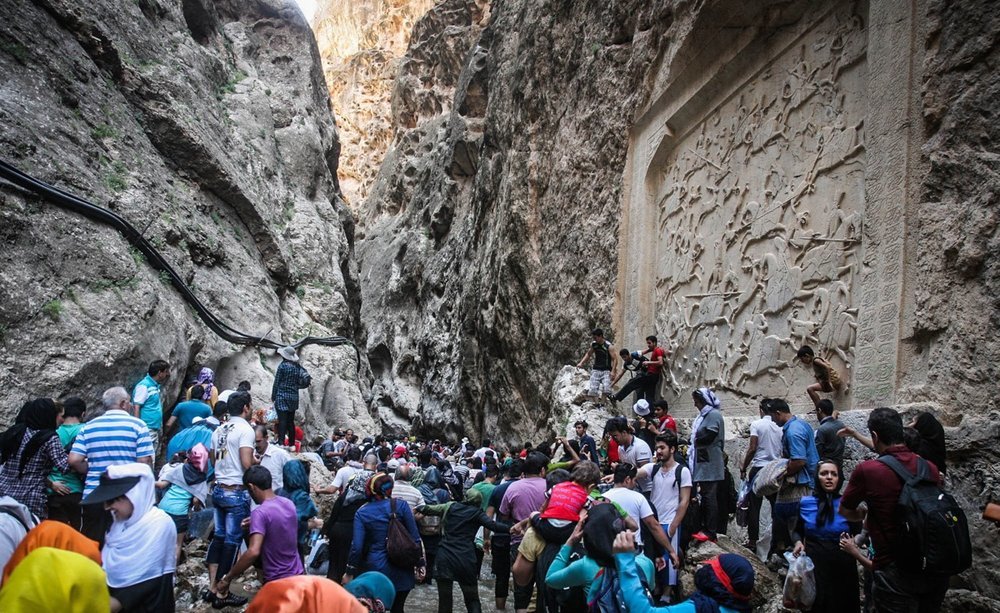 TEHRAN – Iran's tourism body will soon conduct a comprehensive study on Damavand and Firuzkuh in a bid to unlock tourism potential of the two cities in northeast of Tehran.
"Cultural Heritage, Handicrafts and Tourism Organization will soon launch feasibility studies for the establishment of tourism complexes in Damavand and Firuzkuh," CHTN quoted CHHTO Director Ali-Asghar Mounesan as saying on Wednesday.
He make the remarks during a meeting with MP Qasem Mirzaei-Nikou who represents the two cities, the report said.
"Due to their proximity to the capital and embracing abundant natural and historical attractions, the two cities can attract large numbers of visitors," Mounesan Added.
"Given their tourist fascinations, the private sector is undoubtedly willing to invest in these areas."
Mirzaei-Nikou for his part emphasized the need to strengthen tourism bureaus in Damavand and Firuzkuh and said construction of new eco-lodges would cater to tourism boom in the region.
The city is named after Mt Damavand (5671m), a dormant volcano that stands northeast of Tehran, and is the highest mountain in the Middle East.
It offers dramatic mountainous vistas and there are pleasant hot springs for a soak in nearby Abgarm village.
Firuzkuh has always been a popular getaway for domestic holidaymakers with green-mountainous landscape, pristine rural textures, historic sites and fresh air amongst its delights.
PHOTO: People revel in Tangeh Vashi near Firuzkuh, north-east Tehran province. The popular tourist resort features a Qajar-era bas-relief as well.
AFM/MG