By Javad Heirannia
Continuation of JCPOA depends on Iran's partners: Former French diplomat
July 7, 2018 - 13:51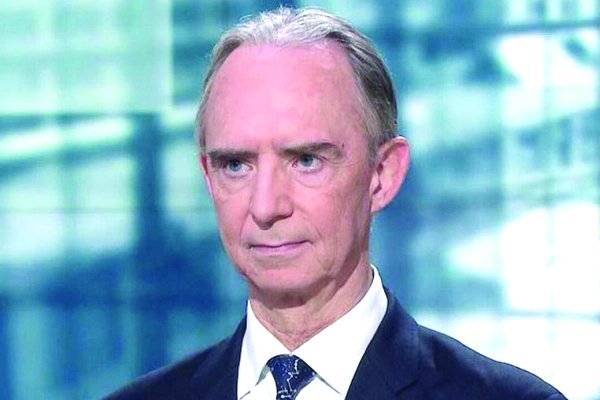 TEHRAN - Marc Finaud, France Former spokesman of Foreign Ministry says that "If Iran's partners can protect Iran from crippling sanctions, the JCPOA can still function and escalation can be avoided."
Former Senior Resident Fellow at the United Nations Institute for Disarmament Research (UNIDIR) adds "oil exports are strategic for Iran since they bring most of the state's revenues."
Senior member of Geneva Centre for Security Policy also says that "regarding U.S. sanctions, the President does not have a free hand and needs votes from Congress which may not be guaranteed."
Following is the full text of the interview:
Q: What is your assessment about U.S. new sanction on Iran? Some argue that these new sanction will not effective as last sanctions that impose before JCPOA. How do you think?
A: The U.S. has powerful legal means to impose sanctions not only on states (governments, individuals, and companies of that state) but also on entities (companies or individuals) trading with the states under sanctions (so-called 'secondary sanctions'). If European companies have interests in the U.S. (markets, shareholders, investment, subsidiaries, trade in U.S. dollars. Etc.) They are vulnerable to secondary sanctions and huge fines inflicted by U.S. courts. So the effect of U.S. secondary sanctions on such companies will be real as a form of deterrent. If companies do not have such connections or have more interests in trading with Iran, they will be more immune to U.S. secondary sanctions. In any case, most of the beneficiary of such a situation will be Russia or Chinese companies that have less ties with the U.S.
Q: It is true that U.S. sanction after its withdrawal from JCPOA is unilaterally, but U.S. can impose its will on the other countries by imposing penalty on their corporations such as European ones and they oblige to give up Iran market. Then actually JCPOA will not fulfill Iranian goals. What is your opinion?
A: Much will depend on which European companies are attracted to the Iranian market, and how they can be protected from U.S. secondary sanctions by EU regulations.
Q: U.S. announced that the other countries should cut importing oil from Iran until November. If Iran could not export its oil do you think will stay in the agreement?
A: Of course oil exports are strategic for Iran since they bring most of the state's revenues. However, as was the case when both the U.S. and the EU imposed unilateral oil sanctions on Iran before the JCPOA, Iran could still export too many other countries such as China or India.
Q: According new developments about JCPOA, what is your prediction about this agreement?
A: It is difficult to predict what will happen. We are in a transition phase characterized by the threat of a trade war between the U.S. and the EU as well as rising military tensions between Iran and Israel in Syria. Russia is playing a mediating and stabilizing role for the time being. Also regarding U.S. sanctions, the President does not have a free hand and needs votes from Congress which may not be guaranteed. The U.S. military is also opposing military action against Iran. If Iran's partners can protect Iran from crippling sanctions, the JCPOA can still function and escalation can be avoided. Of course, it would help Iran's partners if Tehran continued to act with moderation and did not fall into the trap of escalation that could vindicate the American hardliners who only aim at regime change.