Afghan Sikhs seek asylum in India after recent deadly attack in Jalalabad
July 10, 2018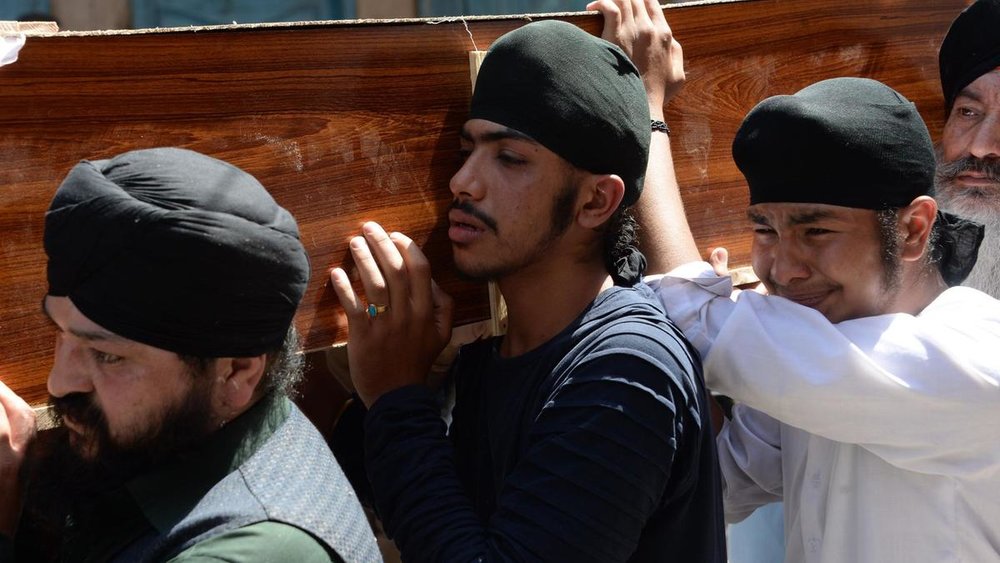 TEHRAN - Fearing for their lives after the deadly bombing that killed 15 members of the Sikh community in Afghanistan's eastern city of Jalalabad last week, many Afghan Sikh families have sought asylum in neighboring India, according to privy sources.
Many Sikh families in Jalalabad have already started paper work to leave the country, which is being seen increasingly dangerous for religious and ethnic minorities, especially with the advent of ISIS.
The population of Sikhs in Afghanistan has slowly dwindled from 250,000 in 1990s to just about 3,000 today. Most of the Afghan Sikh families have already migrated to India, which is home to largest number of Sikhs in the world.
The Sikh community in Afghanistan faces prejudice and threat from terrorist groups like Afghan Taliban and ISIS. According to reports, following the Jalalabad bombing, some Sikhs had sought shelter in Indian Consulate in the city, fearing more attacks.
Meanwhile there have been passionate calls from some prominent Afghans, urging the members of Sikh community not to leave the country. "I am not certain if the community can tolerate more pain, but we don't want them to forget that they represent a legacy that stretches back a thousand years in Afghan history," wrote Saad Mohseni in an article published in Tribune newspaper.