Leader receives Lebanese Hezbollah war veterans
July 13, 2018 - 21:30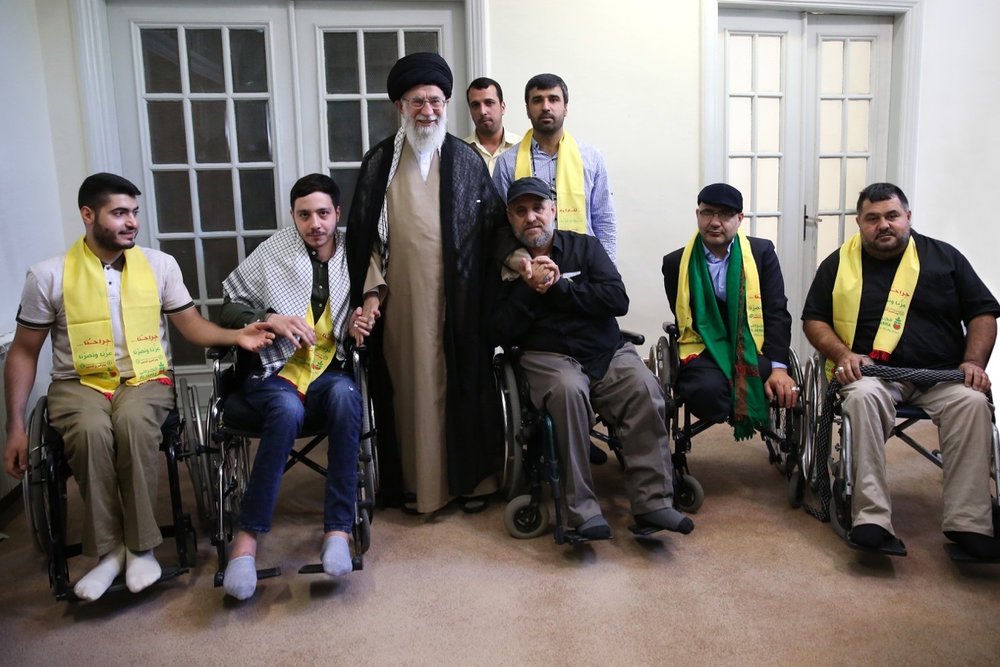 TEHRAN – Ahead of the anniversary of Israel's 33-day war against Lebanon, a group of disabled and injured veterans from the Lebanese Hezbollah resistance movement met with Leader of the Islamic Revolution late on Thursday.
During the meeting, Ayatollah Ali Khamenei praised the victory of the Islamic resistance movement over the Zionist regime in the summer of 2006.
In the 33-day war Hezbollah shattered the myth of the invincibility of the Israeli army. Israel lost more than 100 military personnel. The great damage to the army caused a political and military earthquake in Israel. In January 2007, the Israeli military's chief of staff, Lt. Gen. Dan Halutz, submitted resignation after facing months of fierce criticism over the military's performance in the war.
To compensate for its defeats during the war, Israel bombarded civilian targets in Beirut and elsewhere.

SP/PA