Iran's Kharrazi outlines strategies to fight terrorism
July 15, 2018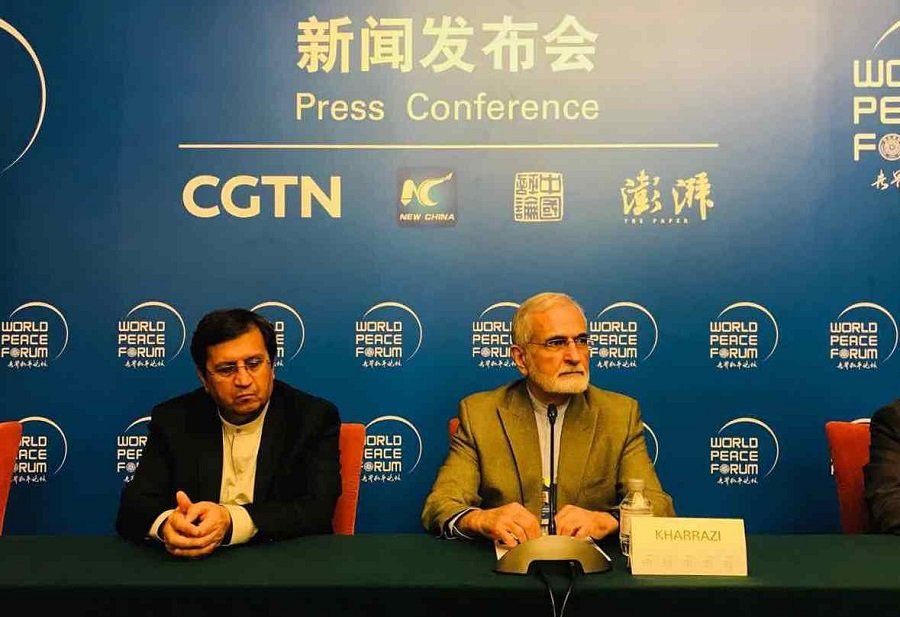 TEHRAN - Kamal Kharrazi, head of Iran's Strategic Council on Foreign Relations, on Sunday set out three strategies to counter terrorist groups including Daesh, also called IS, ISIL or ISIS.
Kharrazi enumerated the strategies in a speech at the 7th World Peace Forum at Tsinghua University in Beijing.
The three strategies are as follows:
Researches on the ideology of Takfiri groups by "international think tanks;
Exchange of information and coordinated actions by Iran, Pakistan, China, Russia and Central Asian countries to fight Daesh in Afghanistan;
And a media campaign to raise public awareness, especially among the youths, about destructive role of the Takfiri ideology".
Extremis ideology rooted in Wahhabism
In his speech, Kharrazi said that ideology of the extremist groups is rooted in Wahhabism.
Saudi Arabia is the birthplace of Wahhabism.
Kharrazi added although Daesh is greatly defeated in Iraq and Syria its ideology still exists.
He said the terrorist group is spreading its actions in Afghanistan which should be taken seriously given that the country is neighbor to Iran.
"Based on credible information, the terrorist groups are being guided to other parts, especially Afghanistan and north of Africa, after defeats in Syria and Iraq," he explained.
Kharrazi urges world to withstand U.S. excessive demands
In a press conference after the peace forum, Kharrazi said that the international community should stand against the U.S. excessive demands and also sanctions against Iran.
Kharrazi who was foreign minister from 1997 to 2005 said Iran's general stance is not to give in to the U.S. bullying.
He added that the international community should cooperate in countering the U.S. unilateralism.
On May 8, U.S. President Donald Trump unilaterally withdrew from the 2015 nuclear deal, the Joint Comprehensive Plan of Action.
The U.S. plans to reintroduce sanctions against Iran. The first stage of sanctions is going to be enforced in August and the last stage in November. The U.S. has threatened to punish any country or company that do business with Iran.

NA/PA