Drug money circulate in Western banks: Iranian interior minister
July 18, 2018 - 9:42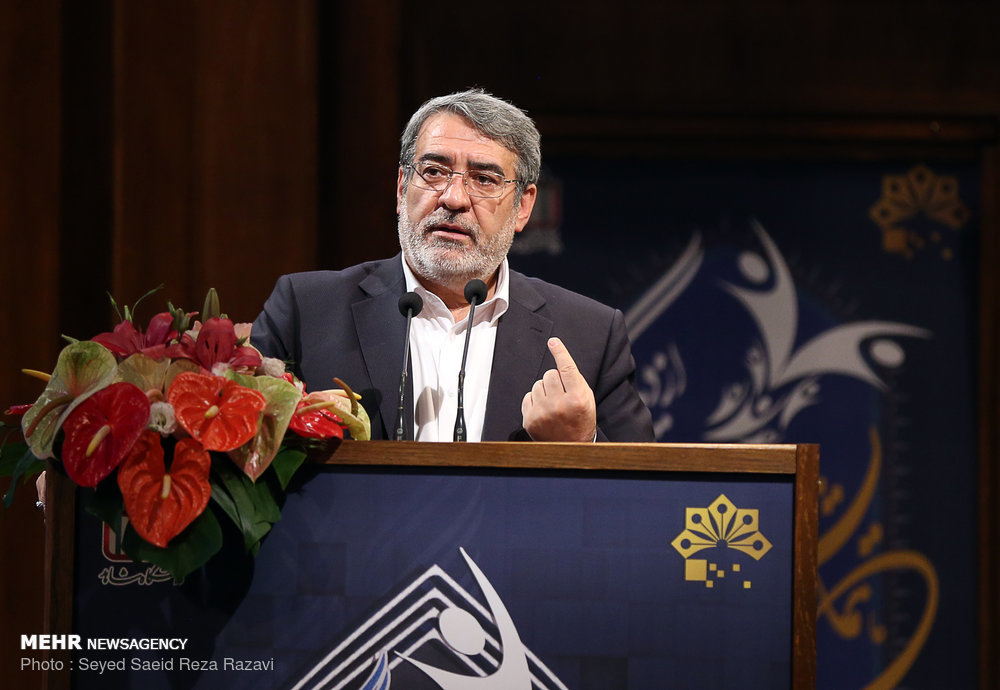 TEHRAN – Interior Minister Abdolreza Rahmani Fazli on Tuesday criticized Western countries for exercising double standards in fighting narcotics, saying the drug money circulate in Western banks.
Speaking at a congress on social ills, Rahmani Fazli said Western countries are only after their own benefits and do not take serious measures to fight illicit drugs trade in their own banks, Mehr reported.
Iran sits on a major drug route between Afghanistan and Europe and the Persian Gulf Arab states. Iran shares about 900 kilometers of borders with the war-stricken Afghanistan. The UN Office on Drugs and Crime reported in October 2016 that as much as 90% of the world's heroin come from Afghan opium.

In a meeting with Executive Director of the UNODC Yuri Fedotov in March, Rahmani Fazli called for stopping adoption of "selective" and "political" strategies in fighting drug trafficking.
"The Islamic Republic of Iran supports Commission on Narcotic Drugs, the International Narcotics Control Board and United Nations Office on Drugs and Crime," he noted.
Iran has been a pioneer in fighting drug trafficking. According to official estimates, the fight against drug trafficking costs Iran about $1 billion annually.
About 4000 Iranian security forces have been killed in clashes with drug traffickers over the past decades.
Just last month an Iranian border guard lost his life in the battle against drug smugglers in the southeastern province of Sistan-Balouchestan.
MH/PA