EU to back European companies' cooperation with Iran: Italian MP
July 21, 2018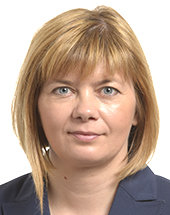 TEHRAN-Italian Member of Parliament Isabela De Monte announced that the European Union will support European companies who are doing trade with Iran against the snap back of unilateral U.S. sanctions on the Islamic country, ilfriuli.it reported on Thursday.
"EU has prepared a package of practical measures that will be implemented in August," she said, "this is the response we wanted to hear from Brussels, because defending the interests of our companies and our work is the priority."
The Italian MP referred to the remarks of the EU foreign policy chief, Federica Mogherini, who responded to a recent question of her about the measures could be taken to neutralize the effects of U.S. sanctions on European companies in Iran.
According to De Monte, "Vice President Mogherini reiterated that the EU firmly intends to commit itself to continue the full and effective implementation of the Iranian nuclear agreement and that it is also determined to work to mitigate the potential negative impact of U.S. sanctions on Europeans companies who have invested in Iran after the signing of the agreement, and to take measures to safeguard the good performance of trade and economic relations between the EU and Iran that began after the lifting of sanctions."
Mogherini in her answer explained that this can be achieved by combining measures taken at national and European level such launching 'blocking statute', De Monte continued.
HJ/MA