Iran, France to draw up roadmap for scientific co-op
July 23, 2018 - 9:36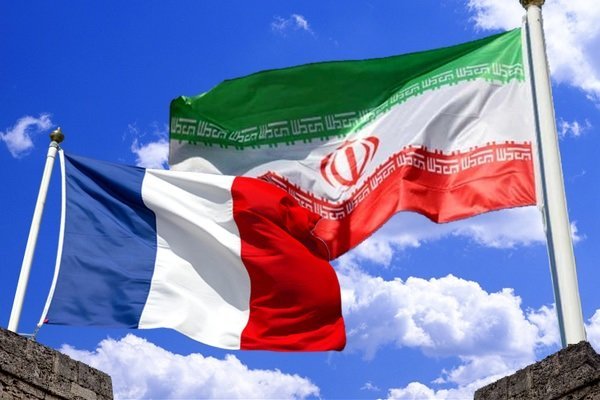 TEHRAN – Iran and France have called for devising a roadmap towards boosting medical and scientific cooperation, IRNA reported on Saturday.
In a meeting in Tehran with French Regional Counselor for Health in Middle East, Guillaume Huart, the Iranian deputy health minister for educational affairs Mohammad Baqer Larijani said that the Iranian Blood Transfusion Organization (IBTO) and the Pasteur Institute of Iran have already begun cooperation with French institutes, which is hoped to bring significant results for both countries.
Larijani pointed to the integrated health system of the country, stated that Iranian universities of medical sciences provide educational, research, health and medical services to their clients in an integrated manner.
Referring to the significant development in the country's medical science system, he noted that there are over 60 universities of medical sciences and colleges in Iran.
"All medical science majors are taught at the Iranian universities of medical sciences, meanwhile, a good progress in graduate studies have been made," he highlighted.
Larijani expressed Iran's readiness for scientific cooperation with countries around the world, and added that some roadmaps for scientific cooperation have been drawn up, so far.
"Although universities of medical science in the country have great capacity, the Iranian government intends to increase capacity building opportunities through cooperation with valid research institutes in the world," he further explained.
He went on to say that many foreign nationals are currently studying in Iran, while the capacities of Iranian universities are introduced to the interested students around the world through "Education Iran" website.
Elsewhere in his remarks, the Iranian official noted that currently, some 1,000 hospitals and 700 research institutes are operating in the country under the supervision of universities of medical sciences.
French official, Huart, for his part, expressed readiness to co-run short term educational courses and workshops, and announced that France is ready to register Iranian students in fellowship and specialist courses.
Mentioning the vast areas of cooperation between the two countries, including emergency medicine and cell therapy, he said that the two countries can conduct scientific research and exchange related knowledge.
FB/MQ/MG