Iran, Netherlands sign MOU on food safety
August 18, 2018 - 15:52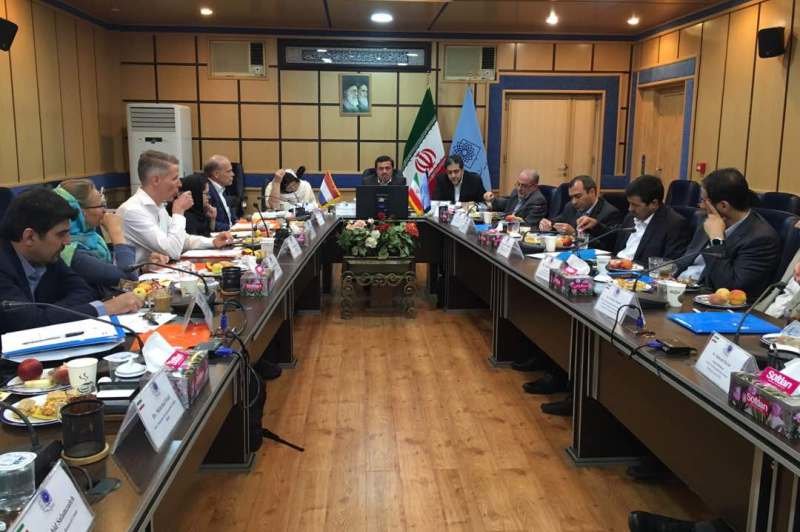 TEHRAN — Iran and the Netherlands inked a memorandum of understanding (MOU) to enhance cooperation within the framework of a food safety program, IRNA reported on Saturday.
The MOU was signed between Shahid Beheshti University of Medical Sciences (SBUMS) and the Netherlands' Wageningen University & Research.
Mohammad Aqajani, chancellor of SBUMS, explained that national program on ensuring food safety is scheduled to be implemented in a collaborative initiative between the Vice-presidency for Science and Technology, Iran's Food and Drug Administration (IFDA), SBUMS and Wageningen University & Research, he said.
As per the MOU, a training course for food and drug control laboratories will be held on Saturday at SBUMS in cooperation with IFDA and the Rikilt Institute of food safety affiliated to the Wageningen University, he noted, adding that the main aim of this course is to promote food standards throughout the country.
Food, water and oxygen constitute the biological system of the human body, so, people may be exposed to food contaminants, Aqajani said, adding that one of the main duties of the governments is to ensure food safety, which has been assigned to the Ministry of Health in partnership with other related organizations in Iran.
Referring to universities of medical sciences being the executive arms of the Ministry of Health to control food safety in the provinces throughout the country, he noted that the SBUMS has always been pioneer in the field of food safety, as it has taken important measures in this regard.
One of the major measures taken so far is expanding ties with the Netherland's Wageningen University, he stated.
He further explained that the cooperation first started with co-running courses with participation of Wageningen university scientists, which is currently ongoing with joint research projects, student exchange and holding workshops.
The collaboration between the two universities has reached a level where bigger steps can be taken to expand cooperation in different fields including food safety, he also added.
Pointing to the fact that food safety is a global issue, he noted that food fraud is a growing problem worldwide, and this has become a national concern in Iran, as well.
So, the Ministry of Health; the Food and Drug Administration; and universities of medical sciences in the country are responsible to eliminate the concerns of people about food safety, he highlighted.
He also added that "it must be noted that some of the news spread about contaminants and food fraud are not reliable and others can be prevented or resolved."
Also, two other MOUs will be signed in the field of scientific research and technology transfer to prevent food fraud, he concluded.
FB/MQ/MG