Americans have been slandering IRGC, Basij for years: general
July 29, 2018 - 21:4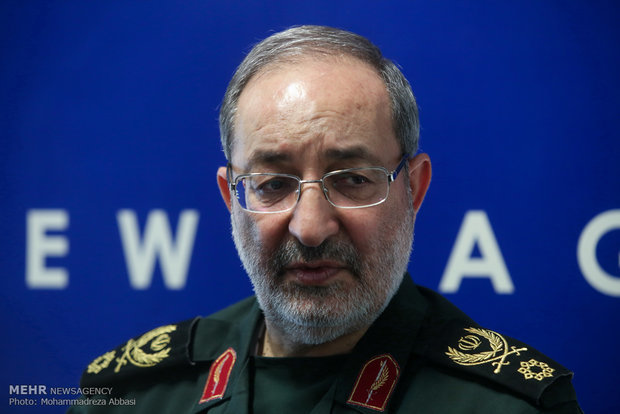 TEHRAN – Brigadier General Masoud Jazayeri, an advisor to the Armed Forces Chief of Staff, said on Sunday that the Americans have been slandering the Islamic Revolution Guards Corps (IRGC) and Basij for a long time in order to tarnish the public opinion.
The Americans have always attempted to harm the IRGC through psychological warfare, Mehr quoted the general as saying.
"However, despite the professional tribunes that they own, they have not been very successful to influence the [Iranian] audience," he added.
MH/PA