By Setareh Behroozi
ELECOMP: A great feast for Iranian startups
August 1, 2018 - 9:18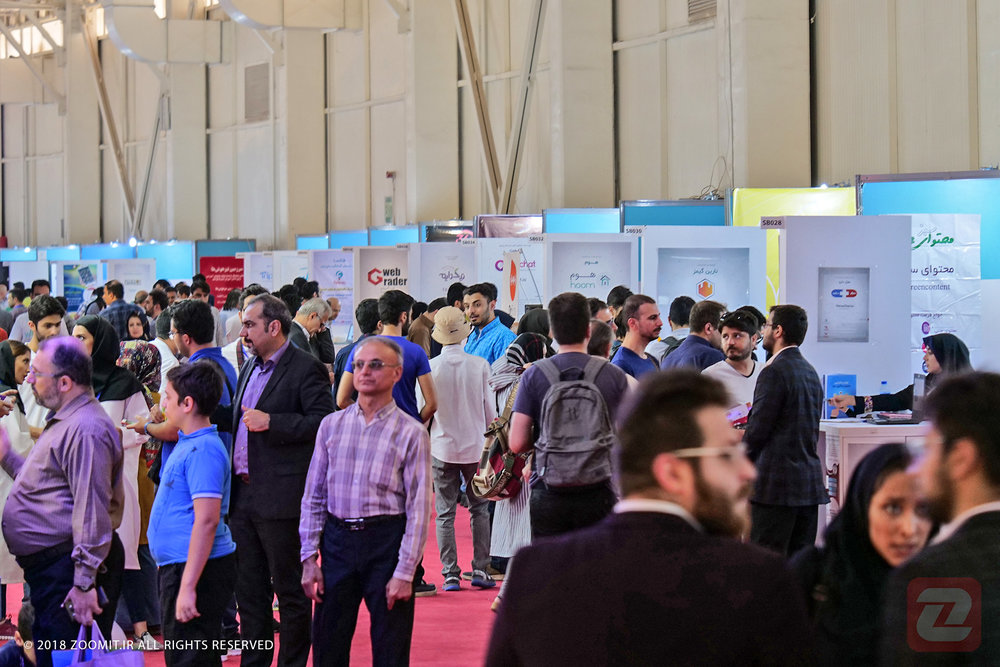 Far away from Silicon Valley, in the northern part of Tehran, young entrepreneurs gathered to introduce their innovative ideas at the 24th Iran International Exhibition of Electronics, Computer & E-commerce (ELECOMP 2018) which was held from July 26-31.
Walking through the exhibition's corridor, vibrant colors and aspiring young participants enchanted visitors with great sense of hope and happiness.
Startups, which begin their activities recently, presented their works at the stands with brochures and explained their plans with a smiling face.
This year, over 700 startups and enterprises attended the event and the space, which is allocated to startups is doubled, the head of the ICT Guild Organization Mohammad Baqer Asna-Ashari announced during the event's opening ceremony.
Talking to some startup founders who attended the previous editions of the event, they all agree on the considerable impact of the ELECOMP on their market in months following the event.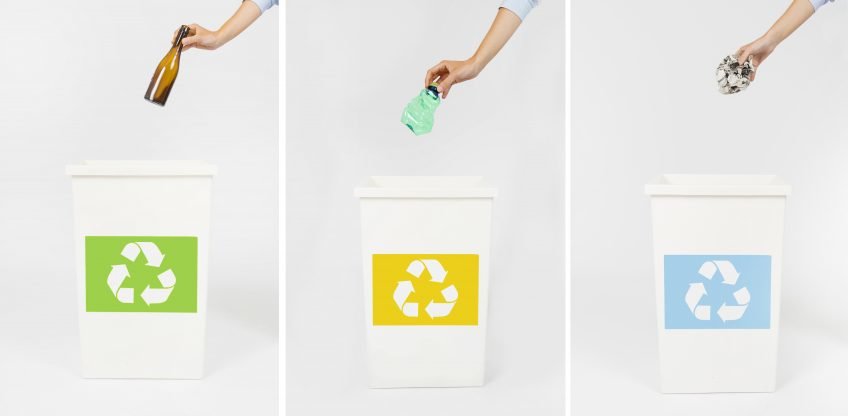 Waste management
Walking through one of corridors of ELECOM Star, an ELECOMP section dedicated to startups, a young man come up asking me if I segregate waste of my home or not.
Mohammad Mousavi, a member of an environment-friendly startup, explained about their startup.
"Actually we provide a municipal service for Tehrani citizens developing an innovative approach to deal with urban waste management in this startup," he said.
Mohammad said that they deal with bureaucratic procedure during past year to get license for their activity.
He said that they teach citizens how to manage their waste and the segregation of waste at source.
After segregation, the users can apply for someone to come and deliver the solid waste at their desired time and date.
"The waste is weighed and they obtain credits on our application, which can turn into an amount of money to help charity, to buy flower and plants or receive it in cash," Mohammad elaborated.
The existence of waste collectors in different parts of city is a great threat in term of health issues and social affairs, he said.
Mohammad also pointed to the problems caused by the solid waste for environment after landfill saying that the solid waste cause considerable harm for nature.
The startup aims to decrease the number of waste collectors, majority of them are labor children.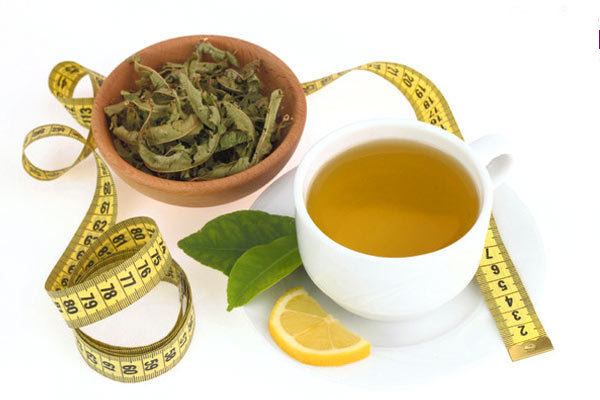 Making physically fit
Elaheh Nassiri, a young lady who is a Pilates instructor, initiated a startup for people who want to be fit with sports and diet four months ago.
Lack of time and economic problems are the main challenges most people who want to improve their fitness deal with these days, she said.
May be it is time to break monopoly of government in different social issues and let the young generation to push their innovative ideas as solutions for problems.
"According to my work experience, I come to conclusion that people needs a comprehensive package for fitness which include diet, workout video and mind reset plans," Elaheh added.
The startup provides an application which includes diet, workout video and mind reset plans.
After signing in, a test is taken to recognize their temperament according to which their diet and some herbal teas are recommended, she elaborated.
She said that ELECOMP is an opportunity to find wise solution for the problems in a short time with minimum price.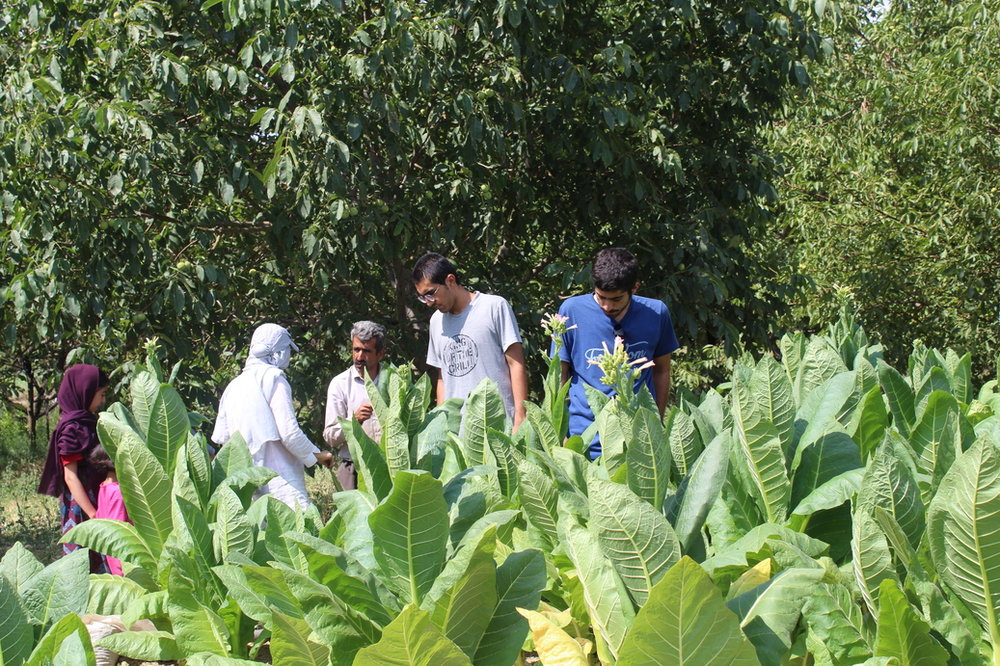 A group of tourists travel western city of Marivan to experience working in a tobocco farm
Off the beaten path
Faezeh Qasemi, a young girl, initiated a startup deals with tourist attraction of Iran.
They provide opportunity for users to experience ecotourism in different parts of Iran through signing in on their website.
Launched ten months ago, the startup aims to provide an opportunity for tourists to experience their travel accompany with a local person at different regions, he said.
For example, a local fisherman accompany you during your trip to the western city of Marivan to fish at the Zaribar Lake and to make fish in the traditional way.
She called environment protection and the culture of local communities as main concerns of their startup.
"We hold several sessions with locals to teach them about the importance of environment and preserving it and alert them about the impact that tourists can have on their local culture," she said.
She pointed to positive impact of their participation at the 11th Tehran International Tourism Exhibition in February 2018 on their market.
"I think that ELECOMP 2018 has stronger impact, since it has a very vibrant atmosphere and the visitors are eager to know more about our activity," she said.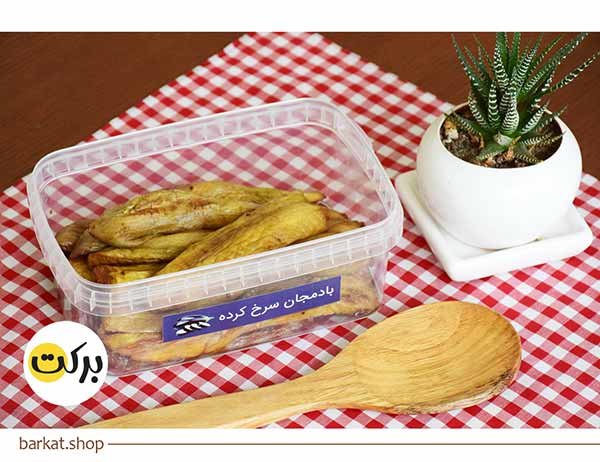 Supportive charity
"We have a charity online shop, in which we offer some cooking ingredients," the startup developer Seyyed Amir Hossein Hamidian said.
Actually the startup is connected to some Tehran charities covering female bread-winners, he said.
The families in financial distress benefit from your purchase, he said.
Initiated one year ago, the charity create job opportunity for women who are members of different charities in Tehran.
He said that the ELECOMP visitors welcome the idea of a charity startup promoting it on their accounts on social media.
New solutions for problems
Passing through ELECOM stars corridor, I visit different startups providing different services deal with social and personal concerns we deals with during daily life.
No one can underestimate the power of young entrepreneurs to deal with problems and challenges in the society.
May be it is time to break monopoly of government in different social issues and let the young generation to push their innovative ideas as solutions for problems.
SB/MG