Iran, China calls relations 'strategic'
August 4, 2018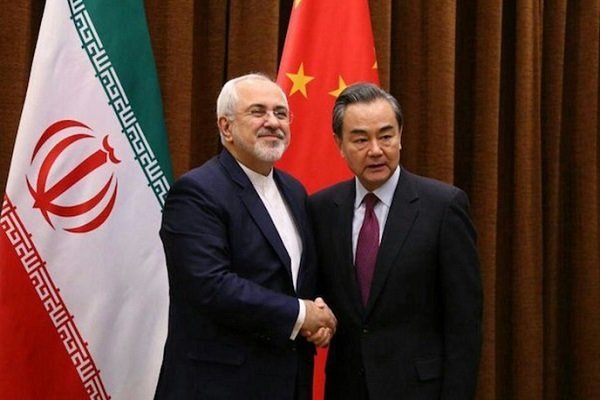 TEHRAN – Chief diplomats from Iran and China have called Tehran-Beijing ties "strategic".
Meeting Chinese Foreign Minister Wang Yi on the sidelines of the 10-nation Association of Southeast Asian Nations (ASEAN) summit in Singapore on Thursday, Iranian Foreign Minister Mohammad Javad Zarif said China is a "strategic partner" of Iran. Wang also described Iran-China relations as "strategic, friendly and comprehensive".
The two foreign ministers also discussed the need to preserve the 2015 nuclear deal, known as the Joint Comprehensive Plan of Action, after the U.S. exit from the international deal.
Wang said that the two countries will continue their cooperation in preserving the JCPOA as an "achievement of diplomacy".
"China always holds the view that JCPOA is a multilateral deal which is verified and approved by the United Nations Security Council and accords the common interests of all parties and the international community, which must be respected and safeguarded so as to maintain the authority of the United Nations, the effectiveness of multilateral deals and the credibility of the international rules," he was quoted by the official Xinhua News Agency as saying.
'Clear global consensus on need to take concerted action to preserve JCPOA'
Zarif also met separately with Russian Foreign Minister Sergei Lavrov.
The officials discussed a range of issues, among them the 2015 nuclear deal, the upcoming Caspian Sea summit and the Syria crisis.
Prior to the meeting, Zarif sat down with Singapore's Prime Minister Lee Hsien Loong, who, according to Zarif, stressed the need to preserve the JCPOA and use innovative methods to bolster economic relations.
Zarif also held separate meetings with Singaporean Foreign Minister Vivian Balakrishnan, Indonesian Foreign Minister Retno Marsudi and Winston Peters, the foreign minister of New Zealand on the sidelines of the ASEAN session.
On Friday, he met with European Union foreign policy chief Federica Mogherini and Australian Foreign Minister Julie Bishop.
In a tweet on Friday, Zarif wrote about his meetings with Singaporean dignitaries and chief diplomats from around the world.
"Met with President & FM of Singapore & FMs of China, New Zealand, Australia and Indonesia. Clear global consensus on need to take concerted action to preserve JCPOA. Also detailed review with HR Mogherini of actions by EU and beyond to ensure economic benefits to Iranian people," Zarif tweeted.
NA/PA