Zarif discusses nuclear deal with Mogherini, Lavrov
July 6, 2018 - 17:36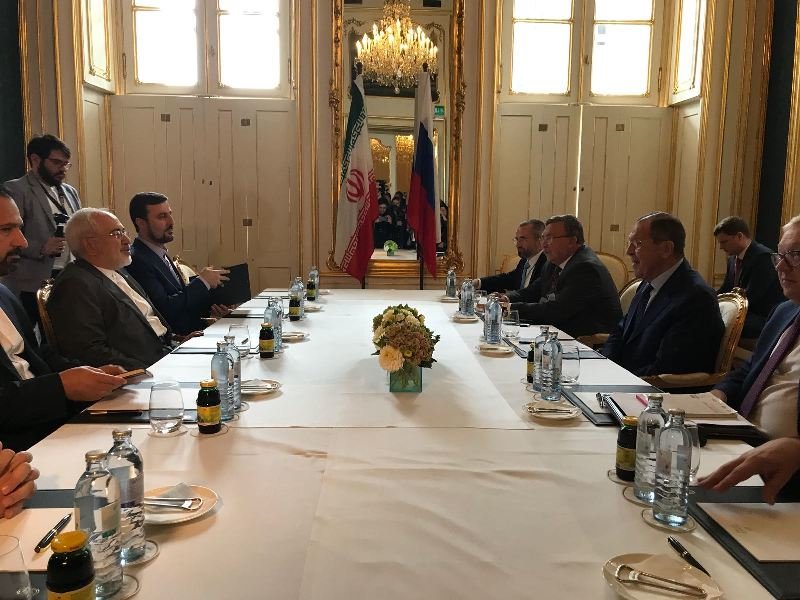 TEHRAN – Just prior to the official meeting of the countries party to the 2015 nuclear agreement in Vienna on Friday, Iranian Foreign Minister Mohammad Javad Zarif held separate talks with European Union foreign policy chief Federica Mogherini and Russian Foreign Minister Sergey Lavrov.
The meeting was joined by Zarif, Mogherini, foreign ministers of Germany, France, Britain, China and Russia. The meeting was intended to save the nuclear agreement, officially called the Joint Comprehensive Plan of Action (JCPOA), now that the U.S. has left the agreement and plans to reintroduce primary sanctions against Iran and secondary sanctions against countries that do business with Tehran.
Separately, Lavrov held a separate meeting with Chinese Foreign Minister Wang Yi on Friday. He said Russia and China are interested in preserving and fully implementing the JCPOA.
"Just like our Chinese counterparts, we are interested in preserving and fully implementing the JCPOA. The situation is complex, but, just like China and other parties to the deal, we are committed to international law and the UN Security Council's decision this plan was enshrined in thus becoming part of international law," Lavrov explained.
Since U.S. President Donald Trump's exit from the nuclear pact on May 8 Iran has been seeking guarantees that its economic interests are protected otherwise it will resume nuclear activities at a greater speed.
NA/PA