Traditional stone carving being revived in Ardestan   
August 5, 2018 - 12:54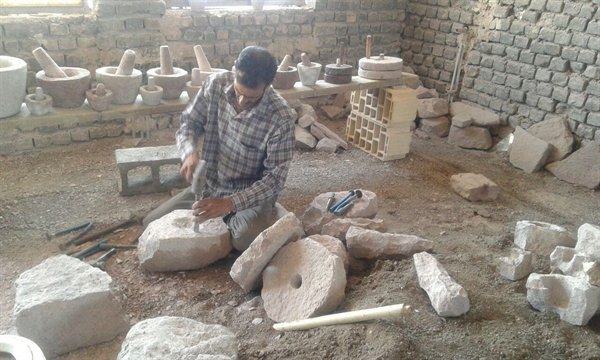 TEHRAN – Efforts made by a young artisan is reviving the art of traditional stone carving across Ardesdan, Iran's central Isfahan province, a local tourism director has said. 
"Stone carving, once deemed as a forgotten and abandoned craft, is being practiced after years of halt in the region," said Reza Sadouqi, CHTN reported.
The ancient craft used to be very thriving across Ardestan's neighboring and mountainous villages and engaged many people, he stated.
The young craftsman's products, which are made in his own workshop, are partly shipped to Tehran and several nearby cities, the official added.
Last [Iranian calendar] year (March 2017-2018), Iran's Cultural Heritage, Handicrafts and Tourism Organization introduced "Iranian Home" as an initiative that highlights advantages of traditional handicrafts in modern homes.
AFM/MQ/MG