No longer intl. consensus exists against Iran, says MP
August 12, 2018 - 9:15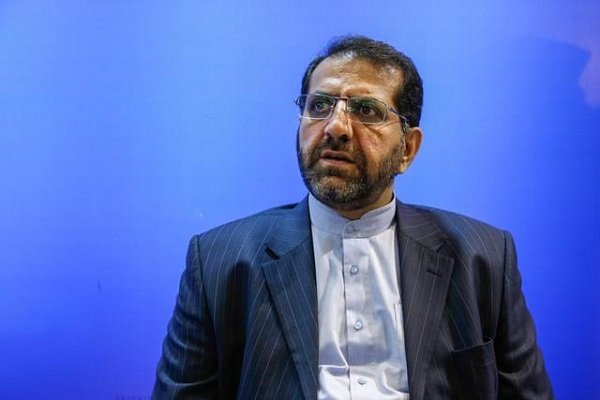 TEHRAN - Ali Najafi Khoshroudi, the spokesman of the Iranian parliament's National Security and Foreign Policy Committee, has shrugged off the renewed U.S. sanctions against Iran, contrary to the past there is no consensus against Iran.
Except the Zionist regime, Saudi Arabia and the UAE, the entire world have shunned the U.S. exit from the nuclear deal and the return of sanctions against Iran.

"The Europeans and also Russia… are seriously against the U.S. new decisions. Europe is making efforts to reduce effects of the sanctions in its ties with Iran," Khoshroundi said, Mehr reported on Saturday.
Given that Iran is member to a number of international bodies and has also many neighbors, it has many economic capacities to counter the U.S. sanctions, he remarked.
U.S. President Donald Trump announced Washington's unilateral exit from the multilateral nuclear deal on May 8 and ordered restoration of sanctions against Iran.
The first batch of sanctions was snapped back on Monday, August 6. The second batch will be restored on November 4.
Federica Mogherini, the EU's foreign policy chief, responded on Tuesday to the Iran sanctions by calling on companies to disregard threats from Washington.
"If there is one piece of international agreements on nuclear non-proliferation that is delivering, it has to be maintained. We are encouraging small and medium enterprises, in particular, to increase business with and in Iran as part of something (that) for us is a security priority," she said.
According to CNBC, China also condemned the measures reinstated against Tehran and urged oil and gas firms to reject calls for them to completely cut off from Iranian crude.
"China's commercial cooperation with Iran is open and transparent, reasonable, fair and lawful, not violating any United Nations Security Council resolutions," China's Foreign Ministry said.
Russia's Foreign Ministry issued a statement on Tuesday saying, "We will do everything necessary in the interests of preserving and fully implementing the SVPD (Iran nuclear deal)."
NA/PA