Iranian diplomat urges Europe to stand against U.S. unilateralism
August 18, 2018 - 9:58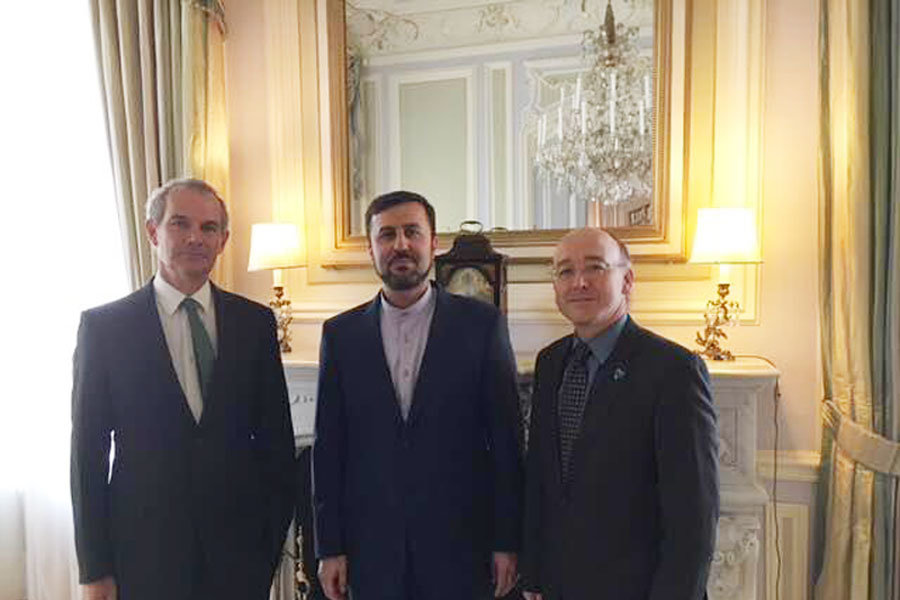 TEHRAN - Kazem Gharib Abadi, Iran's representative to the Vienna-based international organizations, said on Thursday that the European signatories to the 2015 nuclear deal, known as the Joint Comprehensive Plan of Action, should stand against the U.S. unilateralism.
"The European sides to the JCPOA should stand against the U.S. unilateralism and make efforts to minimize negative effects of unilateral and illegal anti-Iran sanctions," he said during a meeting with Robert Leigh Turner, British permanent representative to the UN in Vienna, and David Hall, the British resident representative to the International Atomic Energy Agency.
Gharib Abadi said that the IAEA is duty bound to guarantee Iran's benefits from the nuclear deal.
U.S. President Donald Trump announced Washington's exit from the nuclear deal on May 8 and ordered restoration of sanctions against Iran.
The first batch of sanctions was snapped back on August 6. The second batch will be restored on November 4.
Federica Mogherini, the EU's foreign policy chief, responded on August 7 to the Iran sanctions by calling on companies to disregard threats from Washington.
"We are encouraging small and medium enterprises, in particular, to increase business with and in Iran as part of something (that) for us is a security priority," she said.
NA/PA