Relief foundation earmarks $10m for marriage of the underprivileged
August 15, 2018 - 8:47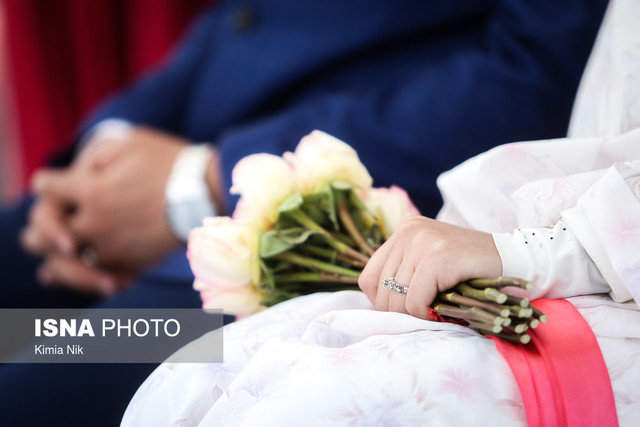 TEHRAN – The Imam Khomeini Relief Foundation has allocated over 410 billion rials (nearly $10 million) in the first four months of the current Iranian calendar year (starting on March 21) to facilitate marriage for financially struggling individuals.
"One of the important aims of the Foundation is supporting underprivileged youth to have a cost effective marriage by covering some of the expenses," Majid Zare'ei-Fard, deputy director of the Foundation said, IRNA reported on Monday.
The fund has been provided to some 16,600 young individuals over the same period, he added.
Referring to the money which has been donated by the Foundation to help support the marriage of young people, he noted that the minimum fund per annum is 15 million rials (about $360).
Pointing to the Foundation offering marriage counseling courses to all young couples under the Foundation's coverage, he said that counseling services and workshops on preventing social harm is provided to the couples before marriage and after marriage.
"The youth who are not under coverage of the Foundation also can receive a fund of 10 million rials (about $238) for marriage," he highlighted, adding that in addition, individuals struggling financially also can receive loans up to 50 million rials (nearly $1,190).
Families with three members to get houses
Ebrahim Bazian, deputy director for housing department of the Foundation, also said that over 50,000 houses will be transferred to low income families with three members.
While the first priority to provide housing goes to three-member families, in special circumstances, households with two members will also be given the priority, he concluded.
FB/MQ/MG