Charity event to support underprivileged students prior to school year
September 5, 2018 - 22:42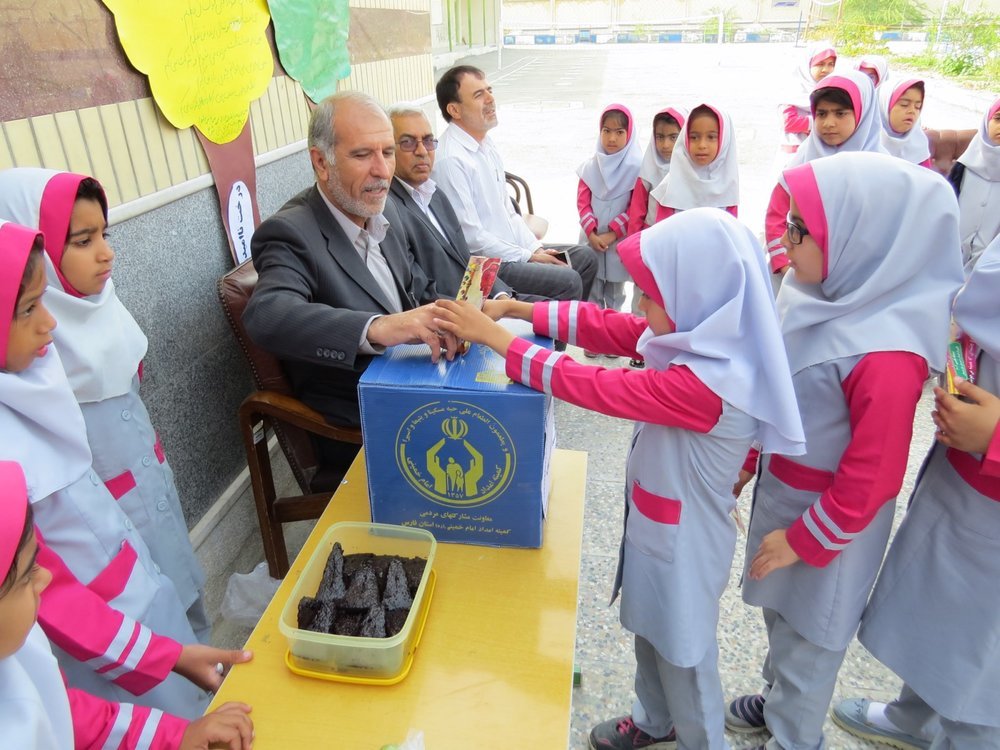 TEHRAN — Charity event, designed to solicit contributions for underprivileged students, is scheduled to kick off on Thursday nationwide, prior to the upcoming school year (starting September 23), Mehr reported on Tuesday.
Known as Jashn-e Atefeha (literally meaning the festival of kindnesses), the event has been held for 22 years by Imam Khomeini Relief Foundation.
While over the previous year people could make their contributions in-kind or cash by referring to schools, mosques, etc. over the past few years many choose to transfer a donation electronically by online banking, Mehdi Bloukat, an official with the relief foundation has said.
Last year (March 2017-March 2018) some 30 percent of the education expenses of the underprivileged students were provided by the contributions the public has made, Bloukat highlighted.
Moreover, last year the public have donated some 800 billion rials (nearly $19 million) for the financially struggling students through the charity event, he explained.
Majid Zarefard, another official with the Imam Khomeini Relief Foundation, also explained that the foundation has allocated stationery packages as well as school books worth of 1.3 million rials (nearly $30) to each student.
Zarefard went on to say that the foundation has allotted some 250 billion rials (nearly $6 million) to underprivileged students for the current year, which only covers half of the financial needs and the rest will be provided by public donation.
In general, some 310,000 students are provided with financial support of the foundation, he concluded.
MQ/MG