Relief foundation, ICT Ministry join hands to support job creation
July 17, 2018 - 16:33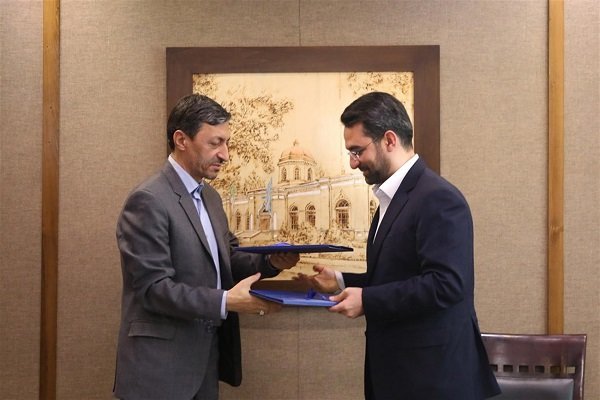 TEHRAN – In collaboration with the Information and Communication Technology (ICT) Ministry, Imam Khomeini Relief Foundation provides budget for ideas leading to job creation through crowdfunding, the ICT website reported.
Crowdfunding is the practice of funding a project or venture by raising small amounts of money from a large number of people, typically via the internet.
According to an agreement signed between Imam Khomeini Relief Foundation and ICT Ministry on Monday, the foundation, which provides facilities for financially struggling people, plans to attract crowdfunding for job creation.
The ICT Ministry provides infrastructures and facilities for the donation-based crowdfunding for three years, the website reported.
Identified in four types of reward-based, debt-based, litigation, donation-based, crowdfunding combines the best of crowdsourcing and microfinancing, bringing together various individuals who commit money to projects and companies they want to support.
It's a young and quickly growing market and it's transforming how people behave with their money. It's also transforming the ways businesses raise capital.
On May 27, Parviz Fattah, head of Imam Khomeini Relief Foundation, announced that the foundation has allocated some 40 trillion rials (nearly $950 million) to job creation for 200,000 individuals in the country for the current Iranian calendar year (March 2018-March 2019).
Imam Khomeini Relief Foundation is a charitable organization, founded in March 1979, after the Islamic Revolution, to provide support for families who are struggling financially. The aim is to help such families regain financial stability. Boosting job creation is one of the primary objectives of the foundation.
SB/MQ/MG