Jahangiri: Reducing sanctions impact a 'top priority'
August 19, 2018 - 21:33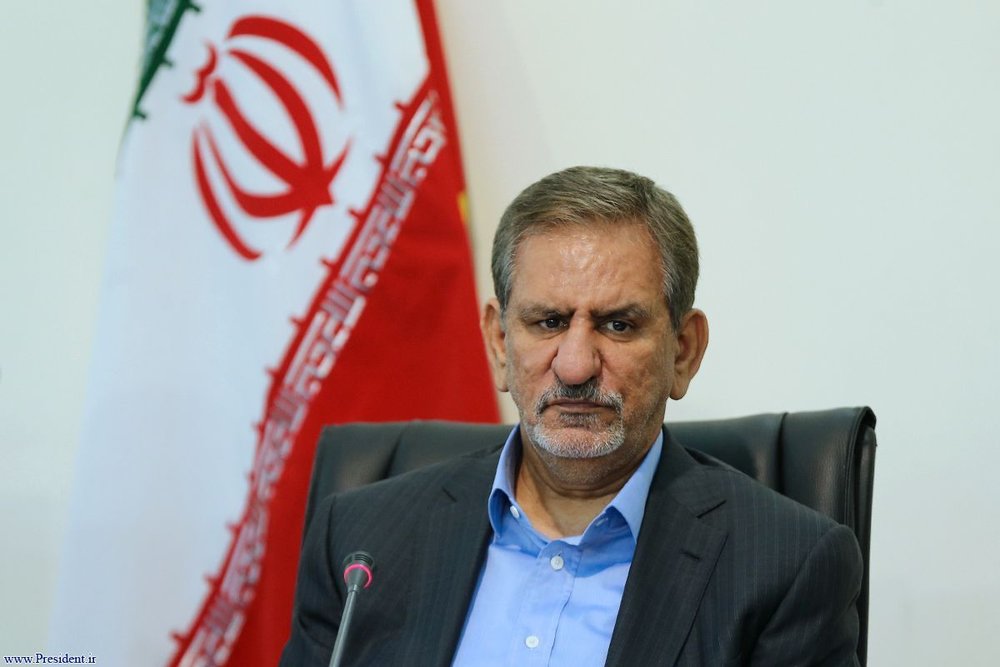 TEHRAN – Vice President Es'haq Jahangiri said late on Saturday that effective management and reducing the impact of U.S. sanctions on people are among the top priorities of the Rouhani administration.
During a meeting with a group of young economists, Jahangiri said certain mechanisms are needed to minimize the impact of sanctions on ordinary people's livelihood as well as business enterprises, IRIB news reported.
He also asked the economists present at the meeting to make use of all their scientific potential and propose executable solutions to the government for resolving economic issues and countering the impact of sanctions.
The United States has ramped up pressure on Iran after President Trump withdrew Washington in May from the landmark Iran nuclear agreement, known as the Joint Comprehensive Plan of Action (JCPOA), and ordered the re-imposition of unilateral sanctions against Tehran.
U.S. Secretary of State Mike Pompeo said on May 21 that Washington will increase the financial pressure on Iran by imposing the "strongest sanctions in history" on the Islamic Republic if Tehran refuses to change the course of its foreign and domestic policy.
The Iranian vice president said in July that the Islamic Republic will forcefully resist against the U.S. economic war. "Given the enemy's economic war, we will face new and difficult conditions and must stand against this war with full power," Jahangiri asserted.
MH/PA