Afghanistan marks 99th Independence Day
August 21, 2018 - 9:1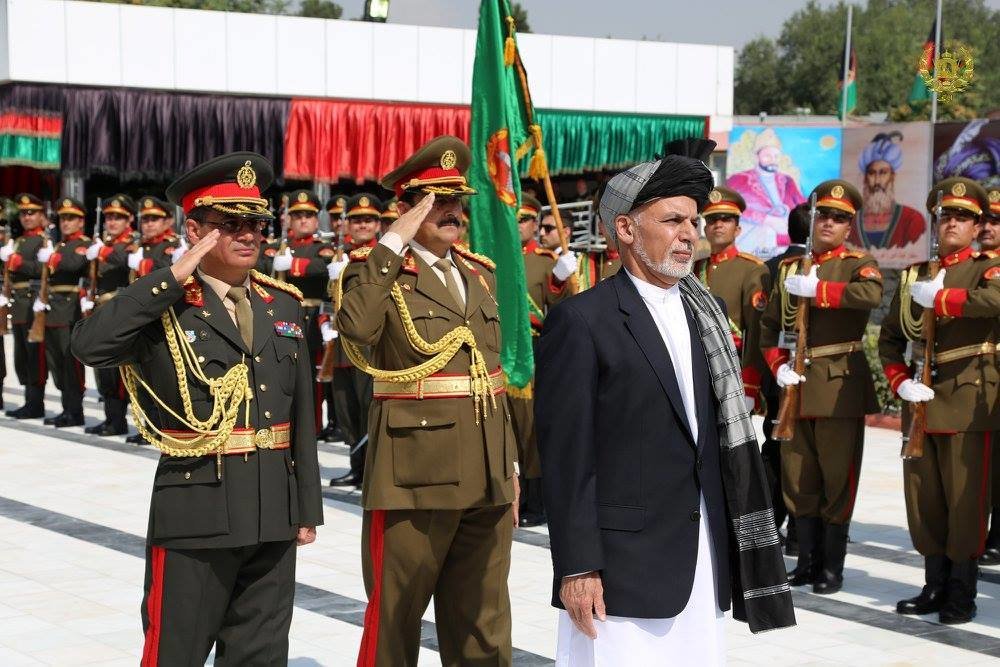 TEHRNA - Afghanistan marked the 99th anniversary of its independence from the erstwhile British empire on Sunday. Many functions were held in Kabul and provincial capitals to commemorate the occasion.
Under King Amanullah Khan, the former ruler of Afghanistan, the country had regained independence from Britain on Aug. 19, 1919. King Amanullah's ten years of reign initiated a period of dramatic and progressive changes in Afghanistan's domestic and foreign affairs.
Afghan President Ashraf Ghani laid a wreath at the Independence Minaret during an official celebration inside the Afghan Defense Ministry compound after inspecting guard of honor.
President Ghani paid tribute to Afghan security forces who have sacrificed their lives for peace and security in the country, especially in Kabul.
Earlier in the day, in a display of patriotism, Afghan teenagers and youths marched by cars and bikes through the streets of Kabul while carrying national flags.
Meanwhile, Independence Day functions were held in Afghan embassies across the world, including in Tehran where Iranian and foreign many dignitaries were present.
It comes amidst deteriorating security situation in the country, with the Taliban and ISIS launching complex attacks, resulting in heavy civilian casualties. Last week, more than 150 Afghan security forces were killed in Ghazni province after the Taliban ran over the strategic city. It was followed by a deadly suicide attack at a school in Kabul, which killed more than 50 young students.