Khan wants to engage with Kabul for regional peace
August 21, 2018 - 9:40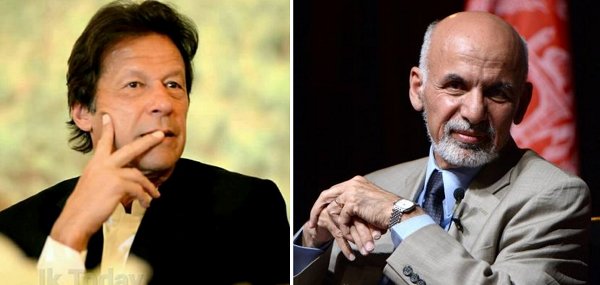 TEHRAN - Felicitating Afghanistan on its 99th Independence Day, Pakistan's newly-elected Prime Minister Imran Khan has said that he is looking forward to engage with Kabul for promoting peace, stability and prosperity of the two countries.
In his letter to Afghan President Ashraf Ghani, Imran Khan expressed his desire to start "sustained high-level engagement" with Kabul "to promote peace and stability as well as to create a conducive environment for long-term economic development and prosperity of our two nations."
The relations between Kabul and Islamabad have frayed in recent years with the deteriorating security situation in Afghanistan. Kabul has accused Pakistan of providing safe havens to terror groups that launch attacks on Afghanistan.
However, the change of guard in Islamabad has rekindled hope of improved relations between the two estranged neighbors.
"We pray that this auspicious moment marks the dawn of a new era that will usher the Afghan nation towards lasting peace and stability under your visionary leadership through an Afghan-owned, Afghan-led process," Khan wrote to Ghani.
Khan, who was sworn in as the new premier of Pakistan, has vowed to improve ties with all regional countries, including Afghanistan. He faces many challenges on the domestic front as well.
In his inaugural address to the nation on Sunday, he announced his agenda of change, pledging that his government would cut spending, launch sweeping reforms and take austerity measures that affect the welfare of the nation.