Syed Zafar Mehdi
The curious case of Afghanistan-Pakistan shaky relationship
July 17, 2018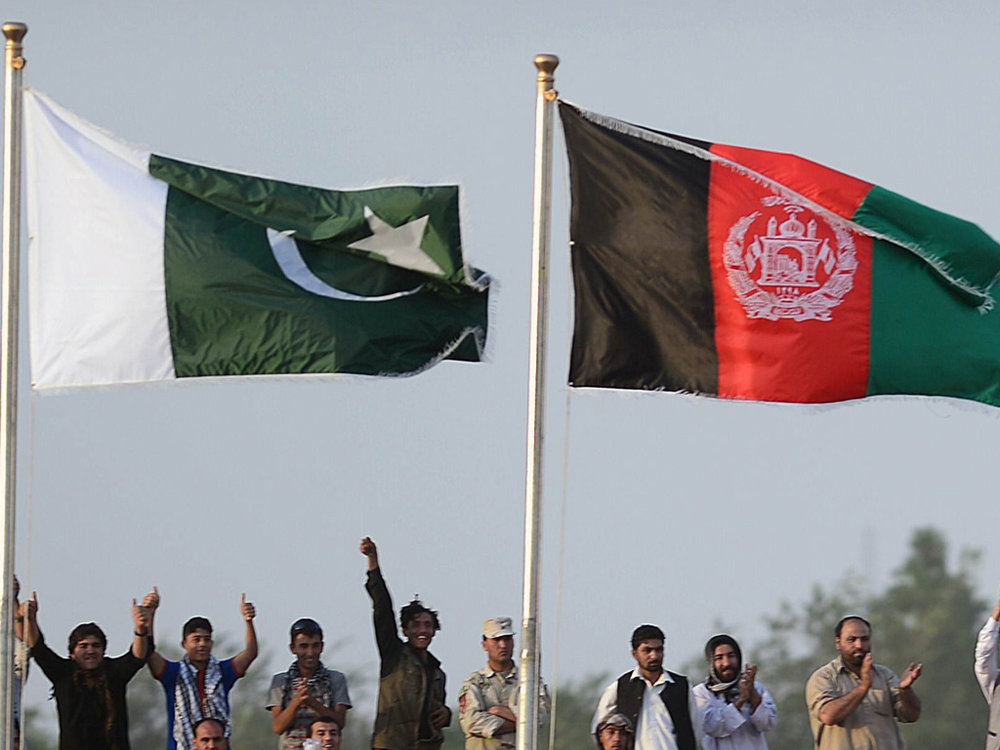 A few weeks ago, at an event in Kabul, Afghan President Ashraf Ghani remarked that an agreement had been reached with Pakistan on rooting out terrorism and extremism in the region. The announcement, after a flurry of accusations and counter-accusations in recent years, brought cheer to many peaceniks who have grown weary of war, death and destruction.
The issue of Taliban sanctuaries in Pakistan, Ghani said, needs to be resolved between the two estranged neighbors for bilateral relations to improve, by which he essentially meant that Islamabad must stop differentiating between 'good' and 'bad' terrorists. Unlike in the past, Ghani stated, the two countries had this time agreed 'in writing' to find a common ground.
Last week, speaking at Atlantic Council on the sidelines of NATO Summit in Brussels, Ghani reiterated that a consensus was emerging in the region and Afghanistan had made some progress with Pakistan. "On paper, we have had a very significant movement with Pakistan," he said, expressing hope that it will translate into action. Afghanistan's relationship with Pakistan, the economist-turned-politician said, has been one-dimensional, where everything has been shadowed by their relationship with the Taliban.
Ghani, who succeeded Hamid Karzai as the president of Afghanistan in 2014 through a power-sharing deal brokered by Washington, has not found the going easy. It is always difficult to be heading a fledgling government, which is beset by problems of deteriorating security, political infighting, rampant corruption and rising unemployment. Under the Ghani-led coalition government, Afghanistan has seen some of the worst terror attacks. And, the dance of death continues.
According to a latest report by United Nations, civilian casualties in Afghanistan in the first half of 2018 rose by one percent to 1,692, mostly caused by ground attacks and suicide bombings. Barely a few hours after the report was released, a suicide bomber killed at least 10 people outside the Education Ministry in Kabul, underlining the unpredictability of life and death in the war-ravaged country.
The relations between Kabul and Islamabad have always been marked by mistrust. During the Hamid Karzai government, the relations between the two countries went from bad to worse. However, after assuming power in September 2014, Ghani looked keen to shake hands with Pakistan and work together to eliminate the scourge of terrorism in the region. During his much-publicized first visit to Islamabad, he held talks with top political and military leadership there and sought their cooperation in combating terrorism and extremism. He even extended an olive branch to the Taliban and other armed opposition groups to resolve the crisis.
Pakistan's then Prime Minister Nawaz Sharif, reciprocated in kind, saying he will not allow Pakistani territory to be used for terrorism activities against Afghanistan. "If our soil is used for terrorism activities against Afghanistan, we will take serious action against the insurgents," he said at that time.
But, after a massive truck-bomb explosion in central Kabul in April 2016, which claimed 68 lives and left 347 injured, it was back to square one. While Ghani vowed to "avenge every drop of blood", his coalition partner Dr. Abdullah Abdullah cancelled his official visit to Pakistan. There were no direct accusations against Pakistan, but many senior government and security officials blamed the hostile neighbor of providing safe havens to terror groups like Haqqani Network.
After that attack, the damage done to the peace process seemed irreversible. Ghani spoke about Pakistan having terror safe havens at every big platform, without mincing words. Afghan authorities often accused Pakistan of surreptitiously sponsoring cross-border terrorism, a claim Pakistan repeatedly and strongly dismissed.
Afghan authorities believe the complex urban attacks in Afghanistan are carried out by Haqqani Network, a militant organization that fought alongside CIA against Russians in Afghanistan in 1980s and has been based in the tribal belt of Pakistan since 2001. Ahmed Rashid, a renowned author and analyst, once said the peace process in Afghanistan can make headway only "if Pakistani military facilitates it since Afghan-Taliban leaders live across the border".
Some analysts believe Pakistan's obsession with Afghanistan is largely due to the growing influence of India there, and the two regional archrivals have turned Afghanistan into a battlefield for proxy war.
Now that the two countries have agreed "on paper" to cooperate and coordinate in fight against terrorism, as remarked by Ghani, we hope it is not a chimera. The two countries can work together because they face similar challenges of terrorism and extremism. Pakistan needs to act against all terror groups without any distinction. Then only the cooperation can be extended to economics and trade and as Ghani once said Afghanistan believes that expansion of trade with Pakistan will result in development and prosperity for both the countries.
The two countries must learn to live as good neighbors first, and together fight the common problems of terrorism and extremism. That seems to be the only way forward.