Ghani, Khan agree to improve Afghanistan-Pakistan ties
July 31, 2018 - 12:23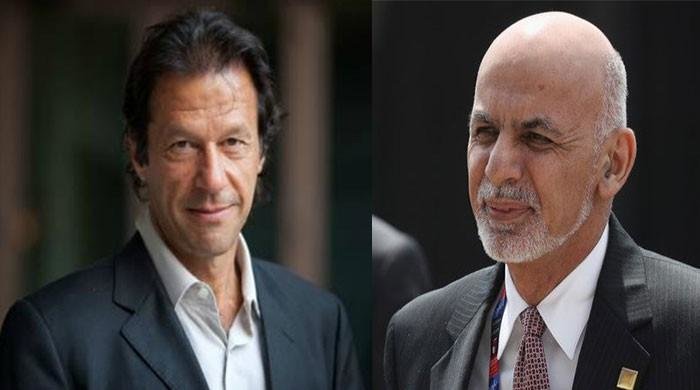 TEHRAN - Pakistan and Afghanistan, the two estranged neighbors, are expected to open a new chapter in their debilitating relationship with the change of guard in Islamabad, according to reports.
Afghan President Ashraf Ghani, who sent a congratulatory message to Pakistan Tehreek Insaaf (PTI) chief Imran Khan on his victory in the general election, said the two sides had agreed to overcome the past and march ahead in unison.
"We agreed to overcome the past and to lay a new foundation for a prosperous political, social and economic future of both countries," Ghani tweeted following his phone conversation with Khan. "I extended an open invitation to Mr Khan and he expressed his wishes to visit Kabul soon," he added.
According to PTI spokesperson Fawad Chaudhry, Khan told President Ghani that Pakistan wants complete peace in Afghanistan, and that the PTI government wishes to establish better relations between the two neighboring countries.
Ghani said the cricketer-turned-politician is a popular figure in Afghanistan and the country's youth emulate him. "Because of Khan's popularity, cricket has become the sports of choice in Afghanistan," he added.
Khan, in his victory address a day after winning the election, had expressed his desire to improve ties with regional countries including Afghanistan.