Pakistan slams U.S. over 'incorrect' statement
August 26, 2018 - 10:20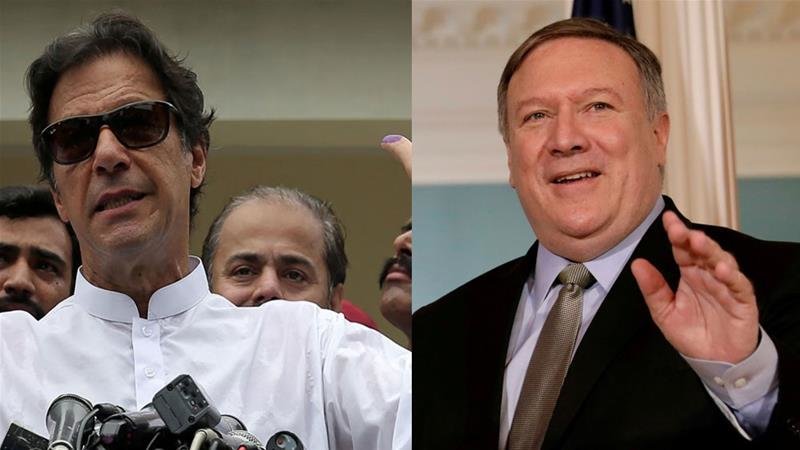 TEHRAN - The standoff between Pakistan and the U.S., two former allies, continues after Islamabad hit back at Washington for issuing a 'factually incorrect' statement regarding the telephonic conversation between Pakistan's newly-elected Prime Minister Imran Khan and the U.S. Secretary of State Mike Pompeo.
Pakistan's foreign office in a statement demanded an 'immediate correction' from the U.S. on the 'factually incorrect' readout of the conversation between Khan and Pompeo.
"There was no mention at all in the conversation about terrorists operating in Pakistan. This should be immediately corrected," said Foreign Office Spokesperson Dr. Mohammad Faisal.
According to U.S., Pompeo pressed the new Pakistan PM to take "decisive action" against "terrorists" operating in Pakistan in their first conversation since Khan assumed power.
Pompeo wished Khan success in the wake of his being sworn in as prime minister in Islamabad Saturday following victory in July 25´s elections, said U.S. Department of State spokesperson Heather Nauert in a statement.
Pompeo, she said, also "raised the importance of Pakistan taking decisive action against all terrorists operating in Pakistan and its vital role in promoting the Afghan peace process."
When asked to issue clarification whether the U.S. is going to correct itself or the Pakistani government is wrong, she replied. "We stand by our readout."
The relations between the two countries have frayed in recent months after Donald Trump in his New Year tweet accused Pakistan of "lies" and "duplicity" in the war on terror, suspending military assistance worth hundreds of millions of dollars.
Washington also suspended the coveted military training progamme for Islamabad which, according to experts, will affect the U.S. more as Russia has proposed to fill that space.