U.S. may sanction India for Russia defense deal
September 2, 2018 - 9:29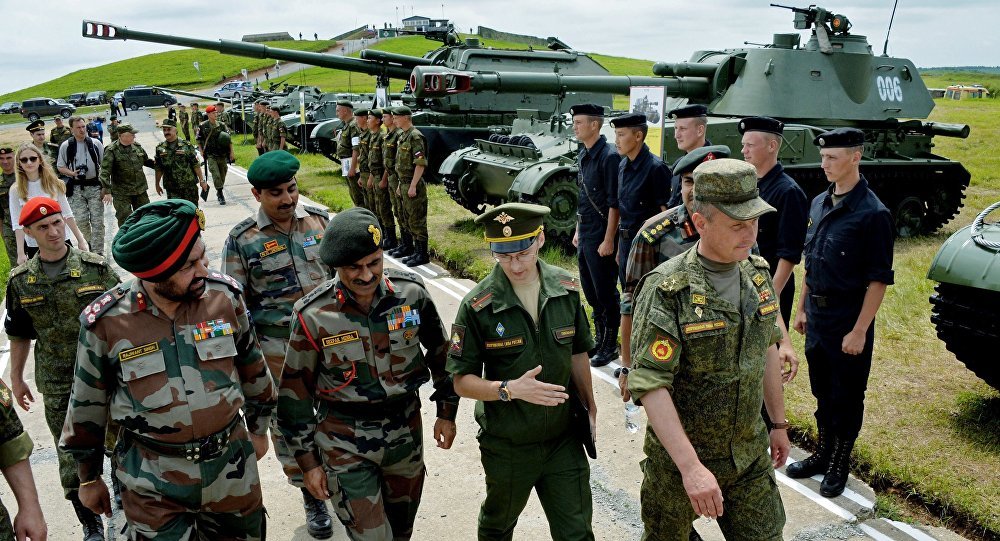 TEHRAN - India might also face the heat of U.S. sanctions if it goes ahead with the ambitious defense deal with Moscow and purchases sophisticated Russian arms, a top Pentagon official has said.
Randall Schriver, the Pentagon's top Asia official, this week questioned the idea that the U.S. would protect its relationship with India and not impose sanctions on it for its growing defense ties with Russia.
"I would say that is a bit misleading. We would still have very significant concerns if India pursued major new platforms and systems (from Russia)," Schriver said at a think-tank event, according to Reuters.
The U.S. has imposed sanctions on Russia and declared that any country that engages in defense or intelligence sharing with Russia could also be subject to sanctions.
"I can't sit here and tell you that they would be exempt, that we would use that waiver, that will be the decision of the president if he is faced with a major new platform and capability that India has acquired from Russia," Shriver added.
India is in the final stages of acquiring S-400 long-range surface to air missile systems from Russia, a deal worth $6bn. The agreement is expected to be signed by Russia later this year.
In June, India officially entered the ongoing global trade war by announcing retaliatory tariffs against Washington's steel and aluminum import duties, which has frayed the ties between the two countries.