New commander for U.S. forces in Afghanistan
September 4, 2018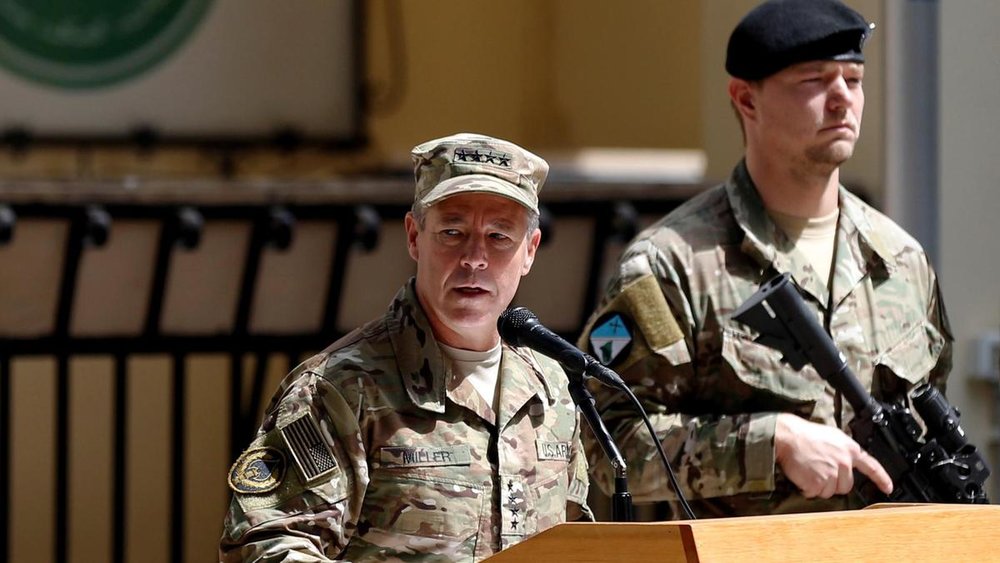 TEHRAN - In a significant move at a time when the U.S. is facing defeat in its longest war in Afghanistan, U.S. Army General Scott Miller has assumed command of U.S. and NATO forces in the war-ravaged country
Miller, the former commander of the U.S. military's Joint Special Operations Command, takes over when the security situation has deteriorated and the Taliban insurgency has got a new lease of life. Many experts have questioned the U.S. policy in Afghanistan and called for an end to this war.
"To be successful, we must continually learn and adapt to the enemy and the environment," Miller said on Sunday at a change of command ceremony at the headquarters of the NATO-led Resolute Support mission in Kabul.
More than 17 years after invading the country, the U.S.-led international coalition has miserably failing in counter-terrorism efforts, almost conceding defeat. Today, security situation remains volatile, government is in tatters, terrorists strike at will, and people continue to live in fear.
Civilian casualties are at record high and there have been repeated attacks on major cities across the country, putting a big question mark over the role of U.S. and its allies in Afghanistan.
In June, a report by the Pentagon's lead inspector general, said there was little publicly available evidence that "actions to increase pressure on the Taliban were having a significant impact".