Number of militants in Kashmir crosses 300
September 6, 2018 - 0:38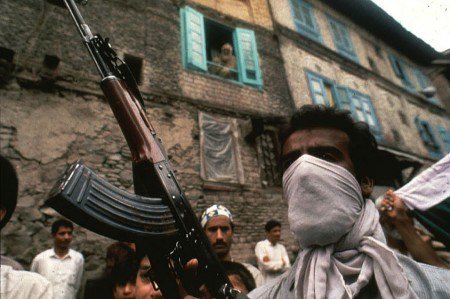 TEHRAN - For the first time in over a decade, the number of militants in volatile Kashmir valley has crossed 300, triggering alarm among security and intelligence agencies, according to a report in The Tribune.
For many years, the number of militants in Kashmir stood around 200, except in 2013 when only 78 militants were active in the strife-torn valley, the lowest figure since the militancy erupted in Kashmir in early 1990s, the report said.
"There has been a significant increase in the number of militants," a senior police officer was quoted in the report, adding that the main reason has been local recruitment of militants since last year.
In 2017, 126 youth picked up arms in Kashmir - which was the highest number since 2010 and this year over 130 have been inducted into militancy, the report added.
All 10 districts of Kashmir have the presence of militants. In 2017, security forces had launched Operation All Out against militants and killed over 200 of them and this year over 130 militants have been killed so far.
The report put together by the J&K Police last month reveals that 327 militants are active of which 211 are locals and 116 are foreigners. Two militant groups Hizbul Mujahideen and Lashkar-e-Toiba continue to be dominant. While the Lashkar has the highest cadre with nearly 141 militants, Hizb has over 128 listed militants.