Parthian, Sassanid tombs discovered in northern Iran
September 5, 2018 - 22:41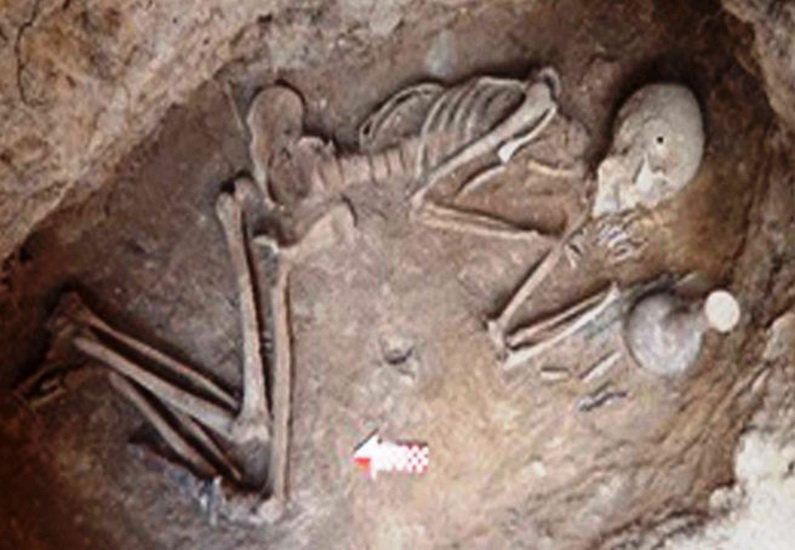 TEHRAN – A total of 39 tombs and catacombs dating back to Parthian (247 BC–224 CE) and Sassanid (224 CE-651) eras have recently been discovered in Liar-Sang-Bon, an archaeological site in Amlash, northern Iran.
Radiocarbon dating tests indicated that the tombs, which have been come in various shapes, date from mid-Sassanid to mid-Parthian eras, IRNA quoted the project's leader Vali Jahani as saying on Tuesday.
Liar-Sang-Bon was initially identified in [the Iranian calendar year] 1391 (March 2012-March 2013) while its related mapping and demarcating projects were completed in [the calendar year] 1393 and its first season of excavation commenced in [the calendar year] 1395, Jahani said in June.
The excavations yielded helpful cultural information in archaeology anthropology and ancient botanist arenas. A field research in 2016 led to the discovery of funerary and stone architectural objects and that estimated to date from the Parthian and Sassanid eras.
However, the site was partly looted by antique seekers during a two-year gap in archaeological seasons, the senior archaeologist stated.
Earlier in July, another team of archaeologists discovered over 500 tomb chambers dating from Achaemenid (550 –330 BC) and Sassanid eras, during a magnetic survey conducted across the Mehdiabad-Oliya cemetery, southeastern Kerman province.
AFM/MG