Iranian diplomat consults with Europeans on Syria
September 14, 2018 - 21:10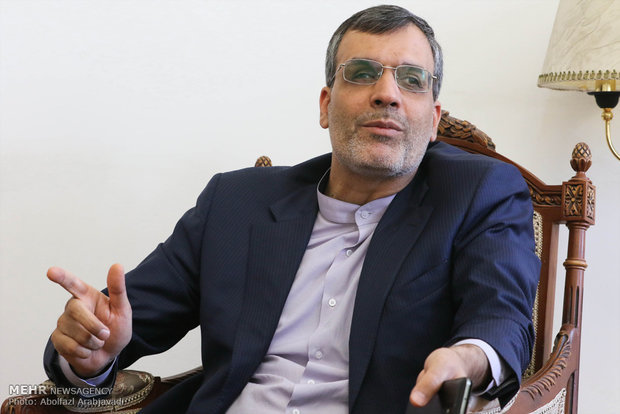 TEHRAN - Hossein Jaberi Ansari, a senior assistant to the Iranian foreign minister, has visited Switzerland, Belgium and France to hold consultations on the Syrian crisis.
In an interview with the IRIB published on Friday, he elaborated on his trips and meetings.
On his visit to Geneva, he said, "This trip was aimed at holding second round of consultations of representatives of the countries that guarantee the Astana talks with the UN secretary general's special envoy on Syrian affairs."
"We decided to hold another round of talks in Geneva in future months," he added.
Pointing to his visit to Brussels, he said that he met with Helga Schmid, secretary general of the European External Action Service, on Wednesday and discussed the Yemeni war.
Commenting on his visit to France, Jaberi Ansari said that he held meetings with heads of the French National Assembly and the Senate's friendship groups.
He added that he also met with François Senemaud, the special envoy of French President Emmanuel Macron on Syria.
'Iran prioritizes stability in Syria'
Jaberi Ansari said Tehran prioritizes stabilizing Syria through taking political actions.
He added Iran's policies are in line with ending crises in the region.
Iranian President Hassan Rouhani, Russian President Vladimir Putin and Turkish President Recep Tayyip Erdogan held a trilateral summit on Syria in Tehran on September 7. They issued a joint statement reaffirming their respective countries' determination to continue cooperation until full eradication of terrorist groups in Syria. The three leaders stressed that there could be no military solution to the Syrian conflict.
NA/PA